If you've seen any of the Duran Duran socials this past week, you know we are in the middle of a ten-day celebration of the tenth anniversary of the release of the album ALL YOU NEED IS NOW. So the CC is going with the flow! ...Starting with this advert promoting the album's digital release, which came at the same time as the title track single and video, released as a free single on December 8th, 2010.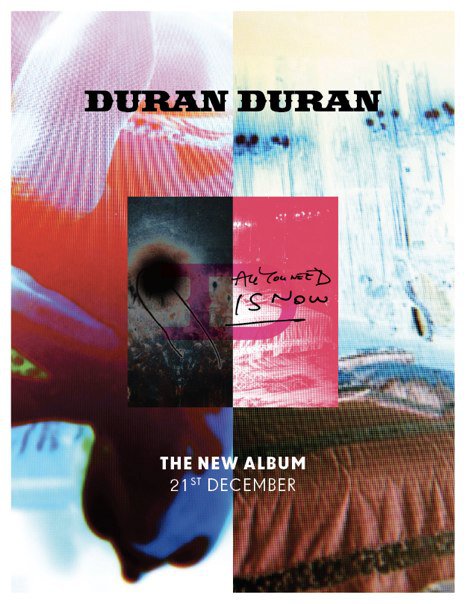 ALL YOU NEED IS NOW had quite an interesting release when you consider the dates and what songs were released at what times. So let's clear that up right away: On December 21st, 2010, a 9 track digital version of the album was released. The itunes charts from December 22nd show the album was off to a great start.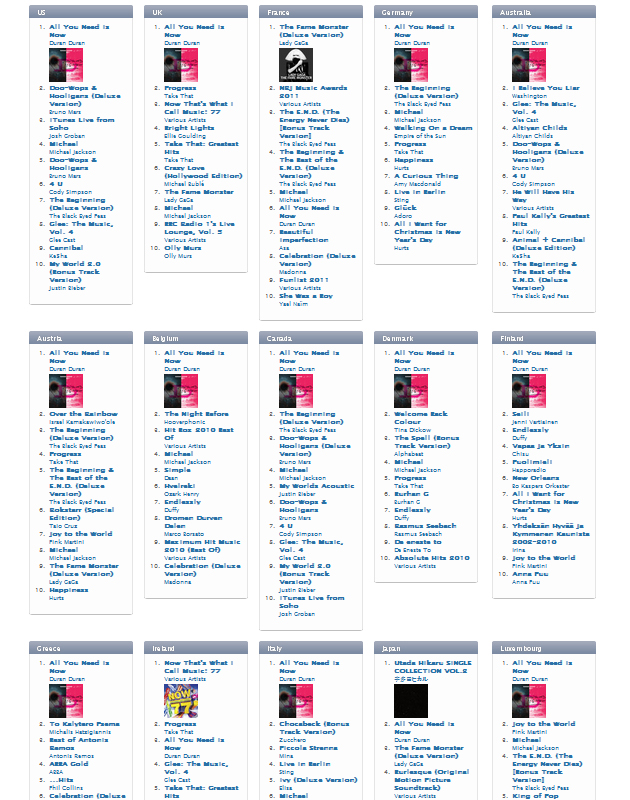 On March 21, 2011 the album was released on CD. Including 14 tracks, it was packaged as a standard single disc. Three special editions were also released that day. In North America, retailer Best Buy offered an exclusive box set of a CD with 17 tracks and a DVD. UK retailer HMV had a two-CD set including 16 album tracks and a bonus disc that included two remixes of ALL YOU NEED IS NOW along with the single. Many countries saw a standard 'deluxe edition' CD with 15 tracks and a DVD with 'making of' material. This version had a pre-sale variant that was signed by the band. Here's a small selection!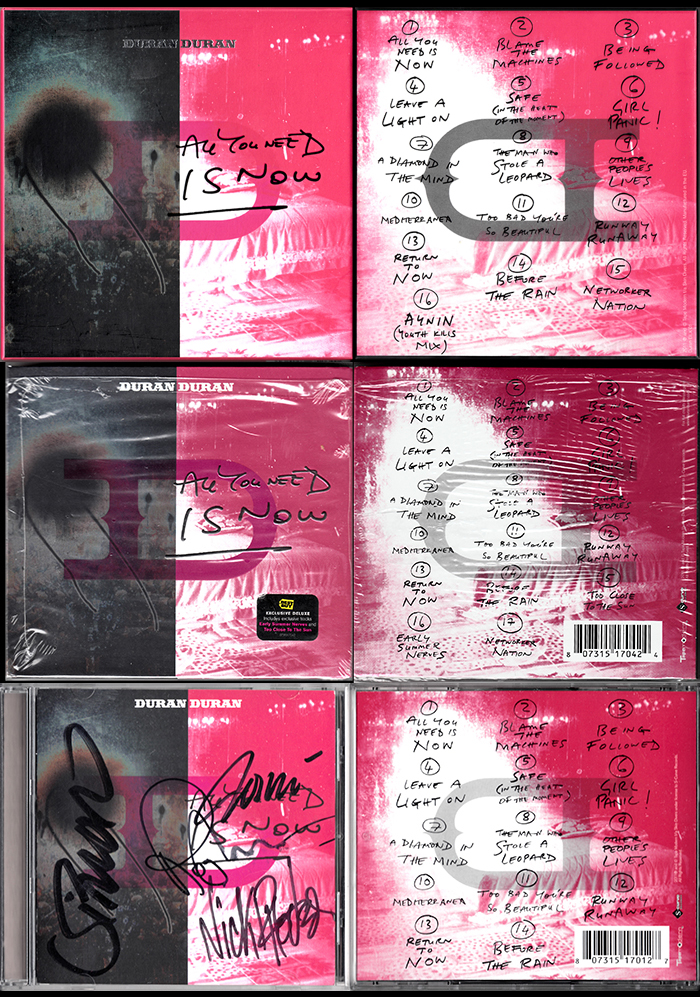 On April 16, 2011 "Girl Panic!" was released as a seven inch single to celebrate RECORD STORE DAY. A few other things make this single special. First, the remix was done by the great film director David Lynch, who turned out to have secretly been a fan of the band for some time. The single's video was directed by Jonas Ackerlund, and starred the band and a bevvy of legendary supermodels: Naomi Campbell, Helena Christensen, Cindy Crawford, Yasmin Le Bon and Eva Herzigova . Here's the cover of the single, and a grab of the "Girl Panic!" video with over 3 million views.
This picture of Steve Jobs with the ALL YOU NEED IS NOW CD was taken at the Apple Worldwide Developers Conference on June 6, 2011, at what would sadly be Steve's final keynote speech.
There was no vinyl release of the album until Sept 1, 2011, when VINYL FACTORY released a massive five-record box set. An objet d'art as much as a box set, this version was packed with extras. It features the largest number of tracks out of all the releases, featuring songs that hadn't been released in any other format to that point. A limited run of 500 copies, it came signed by the band.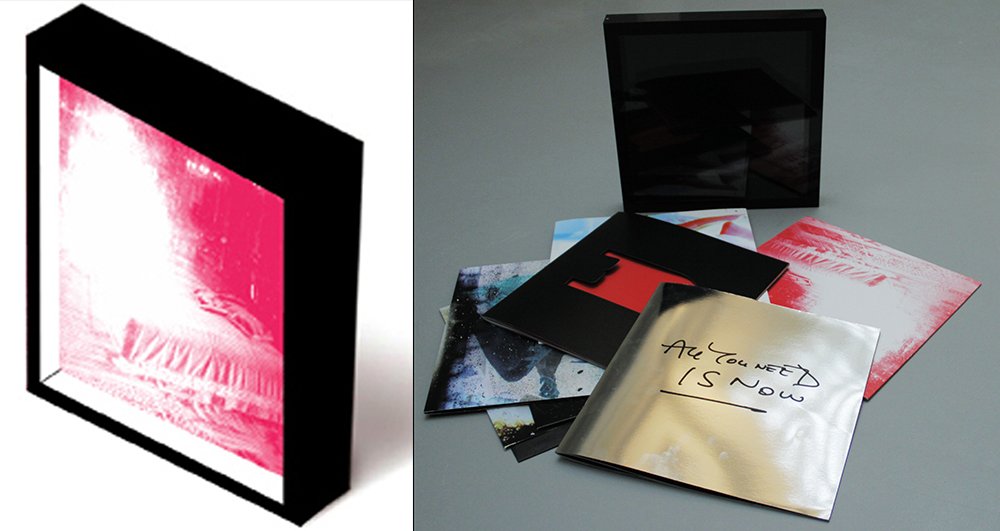 Not wanting to leave any vinyl collectors out, a stock copy came out on Sep 12, 2011. The CD continued to be released around the globe, culminating with the deluxe Japanese edition on June 20, 2012. This 2 CD set had 14 tracks on the album, and a bonus disc with five 5 tracks, including some that were formerly exclusive to the VINYL FACTORY box set.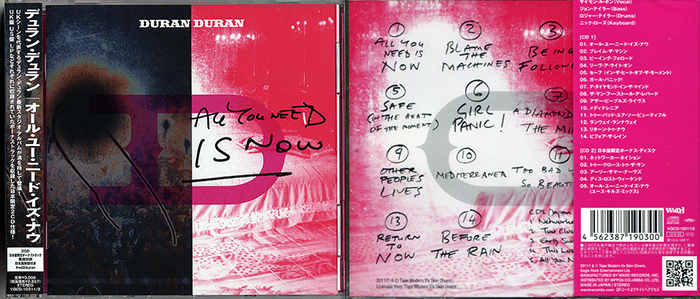 What an odyssey! In that spirit, we're going to press on and talk about the spectacular run of tours for ALL YOU NEED IS NOW. The band started with interesting one-off gigs which led to a run of shows at small venues. Among this was UNSTAGED presented by American Express on March 23rd, 2011, when David Lynch invited the band to play for a charity event. The show was filmed and is available digitally as well as on DVD and BLU RAY.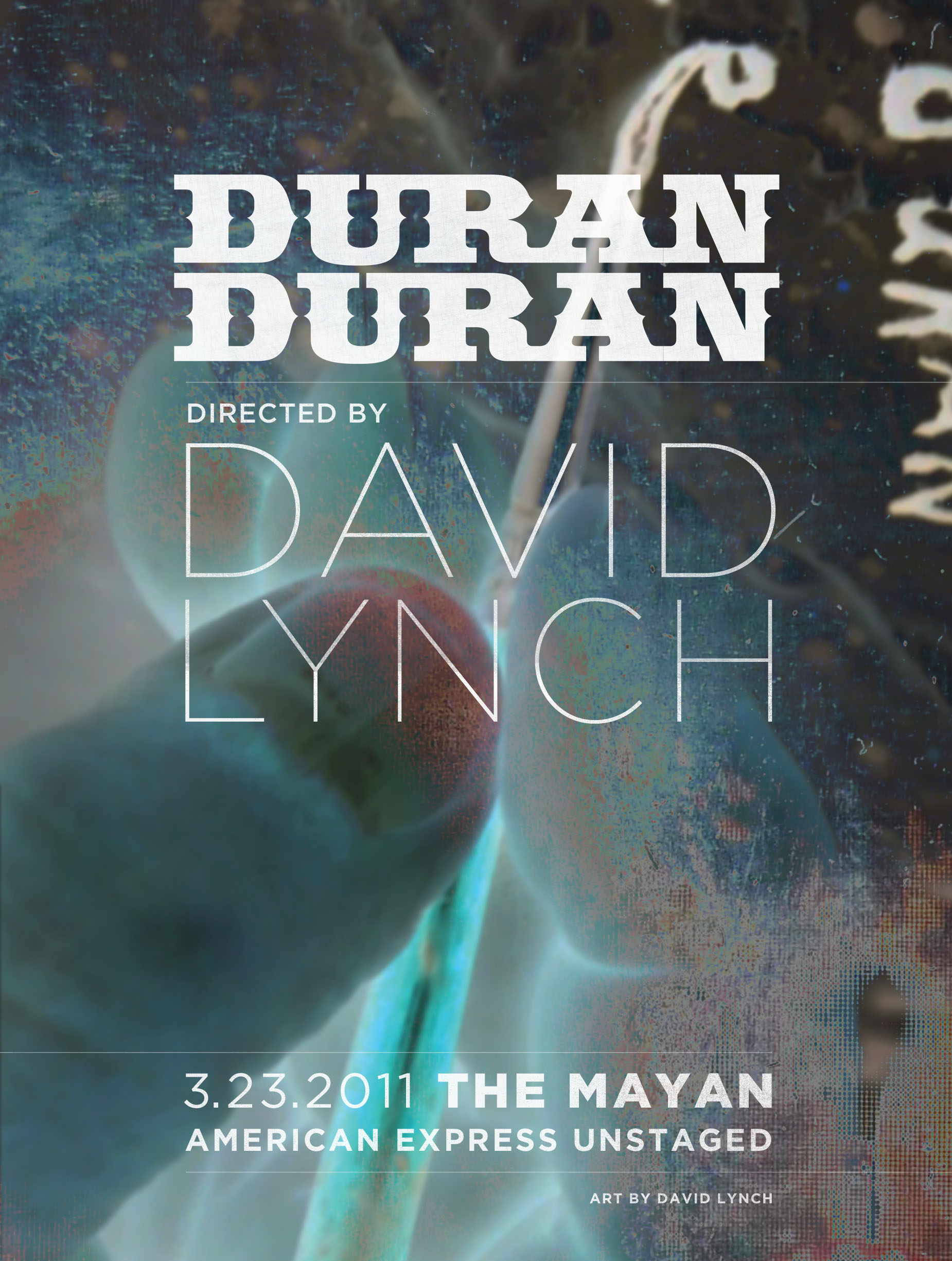 Here's a pass sheet from the 2011 leg of the tour. Such information sheets are put up around the backstage area to help staff identify the levels of access. This sheet also shows the various passes.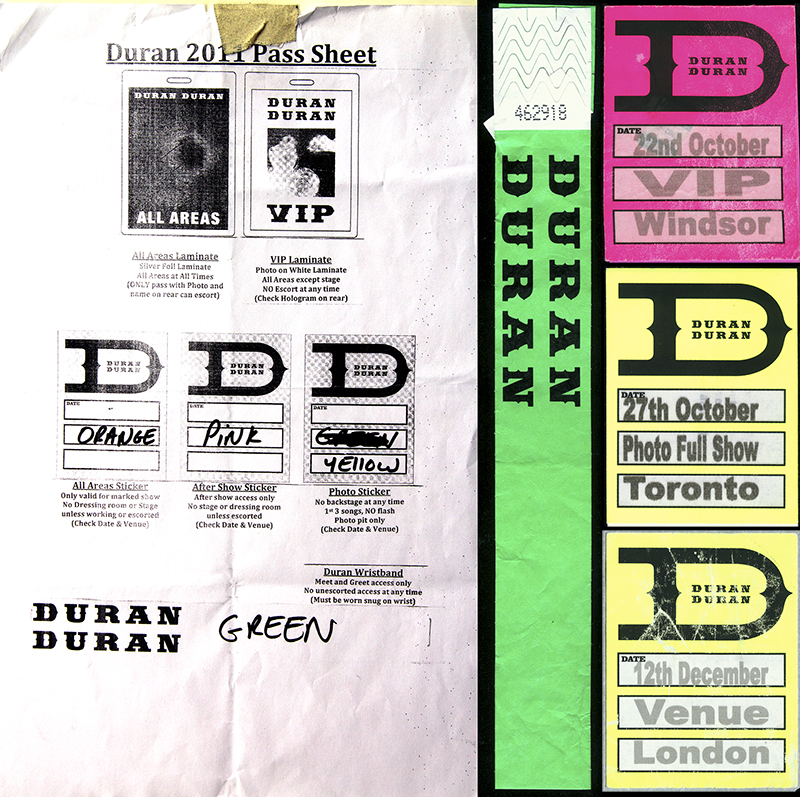 A world tour of larger venues followed, which had the guys on the road until August 2012. Here's a handbill from the show at Forest National in Brussels on January 29th, 2012 and a poster from the show in Berlin, at the Columbiahalle, on January 31st, 2012.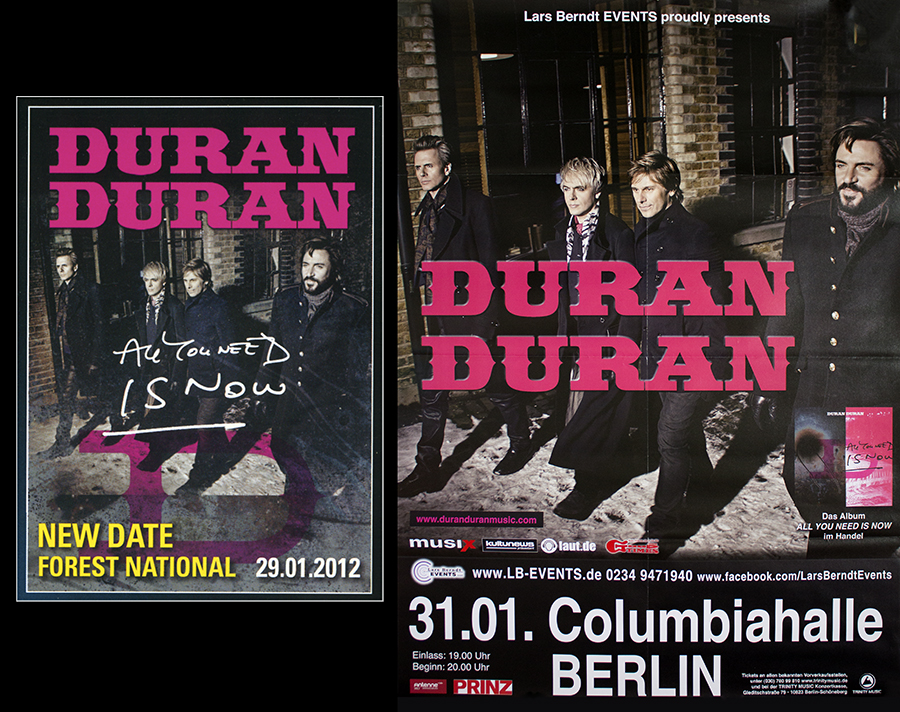 So join me in saying Happy Anniversary AYNIN, and let's see your best items and stories on our socials!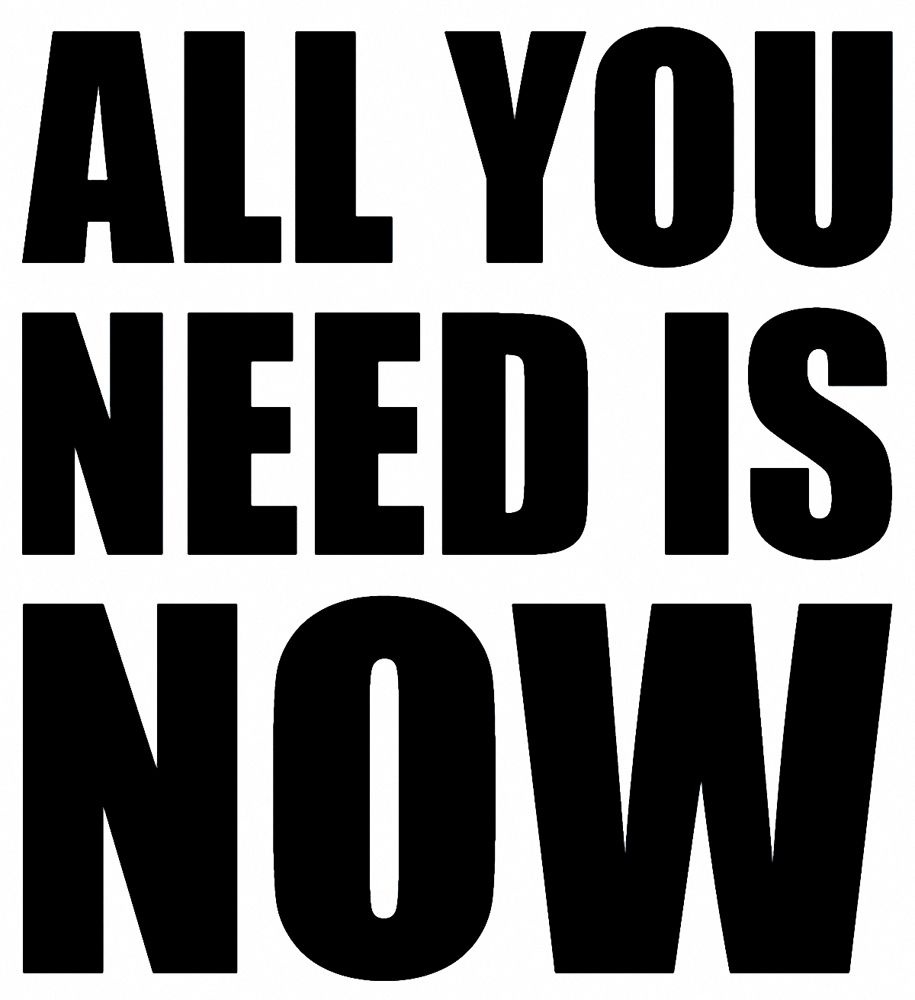 Created by Derek Supryka // Pictures by Derek Supryka // Edited by Katy Krassner