LOOK NOW, LOOK ALL AROUND...
It might be hard to get your head around, but the single PLANET EARTH came out 40 years ago this month! Without obsessing over how crazy that is, let's look at the debut single that set the band on such a wonderful course. From the single's press kit, this photo was signed by birthday boy Andy Taylor, who celebrated his 60th on February 16th.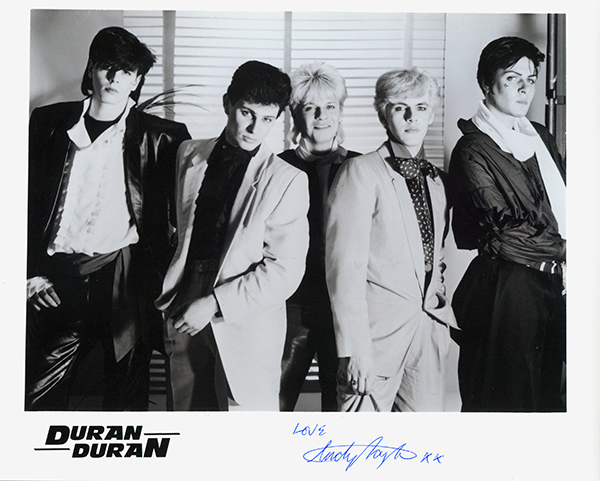 Here's another piece from the press kit - this colour cover sheet is unusual because these were not commonly printed in colour at that time. This was a good sign the record company was willing to do a little extra to push the band's debut single.
This advertisement comes from an issue of Smash Hits dated February 5-18, 1981. Around this same time, EMI also placed adverts in NME and Record Mirror.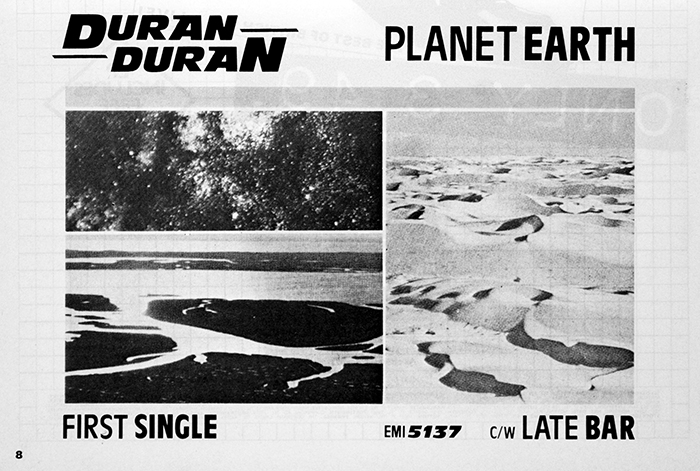 But here's what it's all about...the music (that's what we're here for!)! This is the seven inch single from the UK, released on February 2nd, 1981. By the 21st of that month it had climbed to #12 in the National charts, and went on to be released in no less than 19 other countries. With their debut single, Duran Duran had caught the attention of the public, sending a strong message to EMI that the band had marked their arrival on the pop music landscape.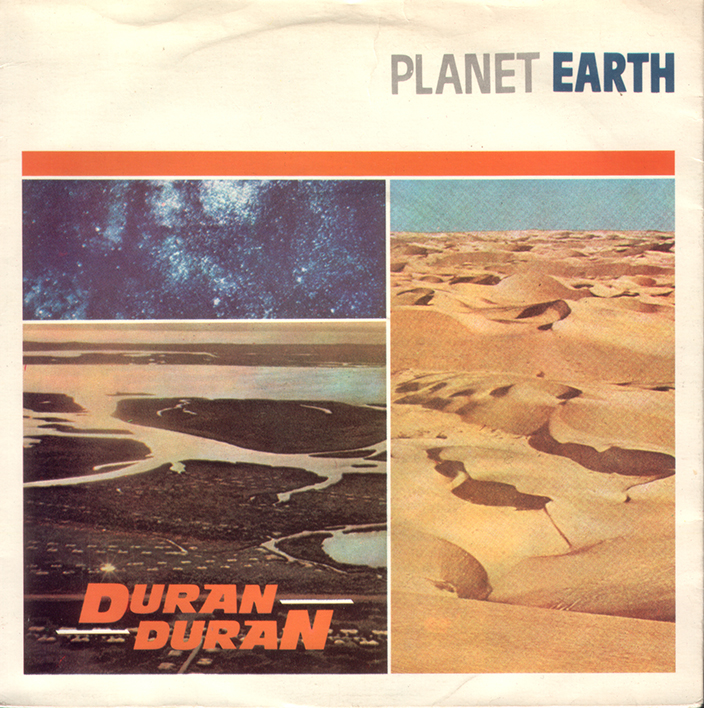 The PLANET EARTH singles are some of the gems of the collector's world. As always, Japan leads the pack for exotic specimens. This SPECIAL DJ COPY 12 inch features PLANET EARTH on one side, and songs by electronic music pioneers KRAFTWERK on the other. This promo was printed in limited numbers, and finding a copy for sale 40 years later can be quite difficult.
Here's another superb example of a rare 12 inch of PLANET EARTH. From France, it comes with a custom cover that was only used on this release. What makes it even more unique is that it was exported to Australia. So collectors there can look for the same cover, with an added red and white sticker that says 'POLYGRAM IMPORT SERVICES.' It features the Night Version, backed with the regular single mix.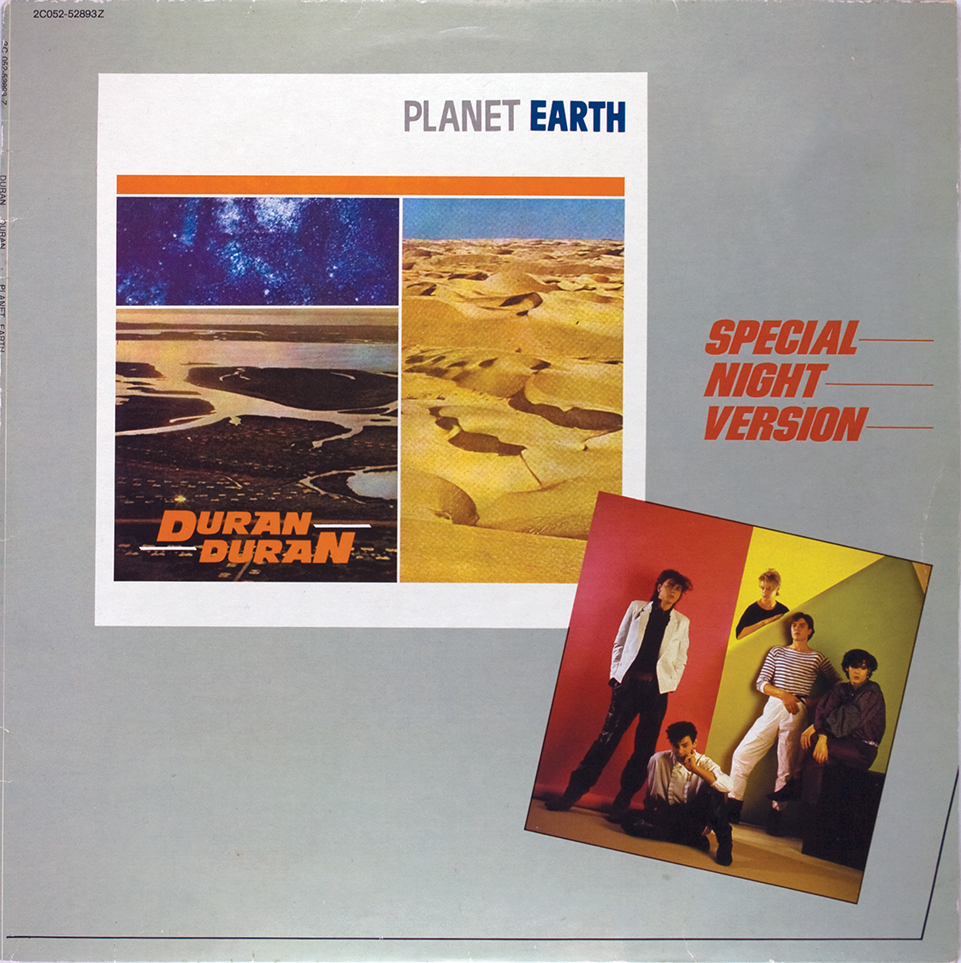 This promotional 12 inch from the United States is on the Harvest label, a sub-label of Capitol Records, which was itself a division of EMI, dating back to a deal from 1955. Harvest was created in 1969 to market the more esoteric and progressive acts, and was best known as being Pink Floyd's label. This is another release with a custom cover that was never used anywhere else.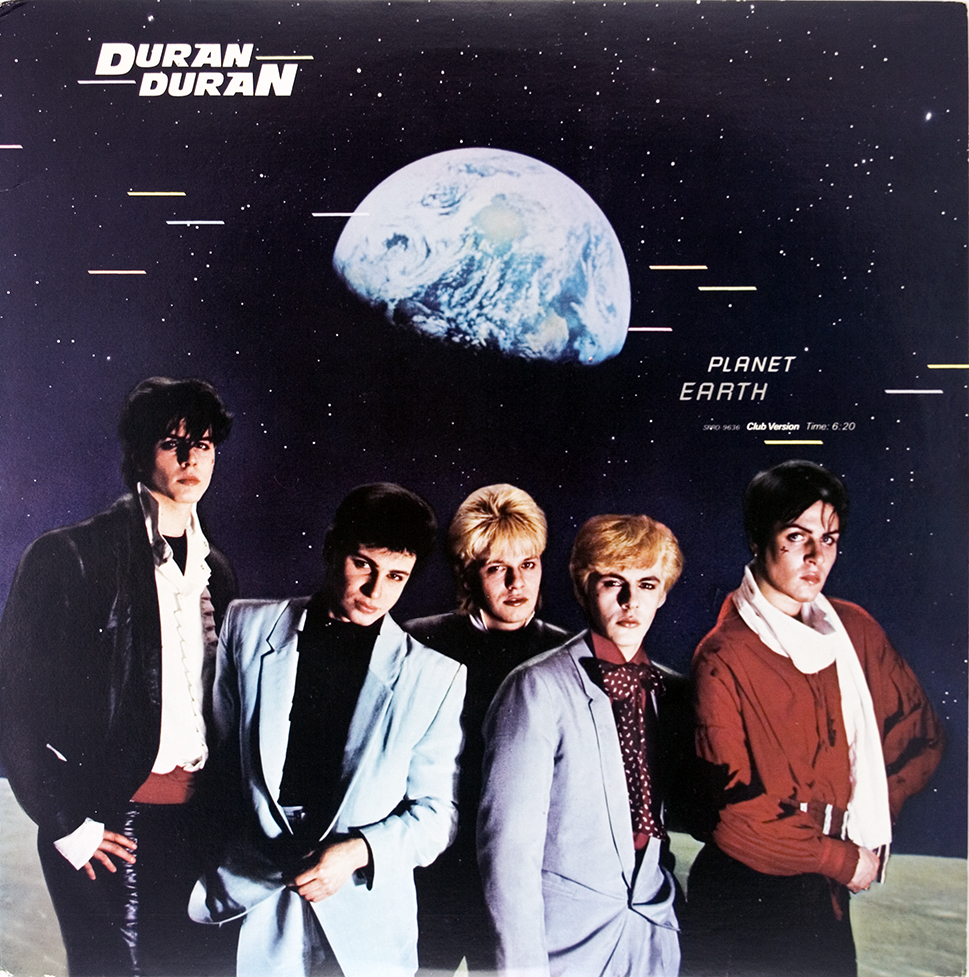 Here's a fantastic seven inch single from Spain, with yet another custom cover only used on this release. A few Spanish releases have gorgeous custom covers, but sadly they all suffer from the same problem, being printed on cheap cardstock that easily shows the dreaded 'ring wear,' when the circular shape of the vinyl gets pressed into the sleeve. On this example, the wear is not too bad, but still enough to devalue the piece if you collected only mint condition items.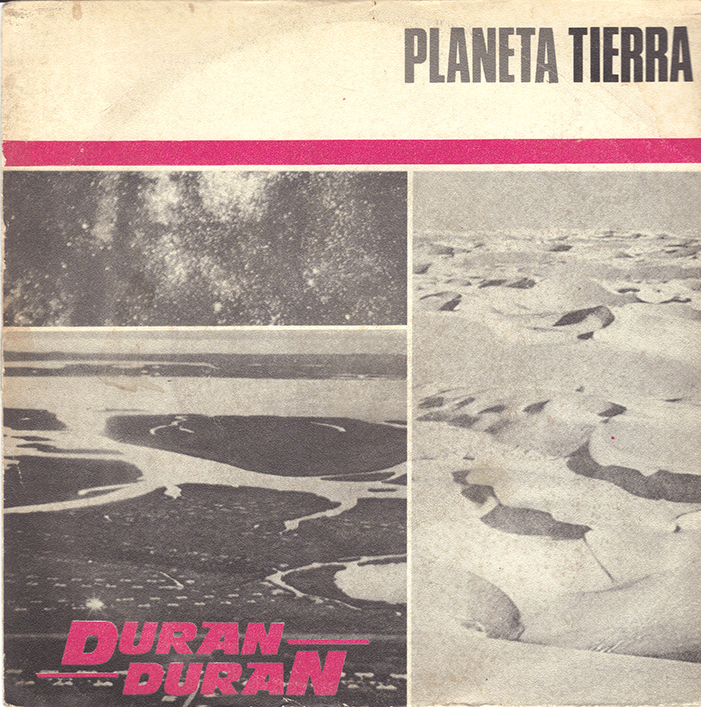 Finally, let's wind up somewhere great: Australia! Here's sheet music published by Chappell Music. Like a lot of popular sheet music, the song has been 'arranged' for Piano/Vocal/Guitar, rather than being the band member's actual parts as played. The arranger breaks the song down into simple chords and a melody, which usually follows the vocal, or if there's no vocals, the guitar or synth part. This way, fans could learn PLANET EARTH at their piano lessons, or to play around the campfire! Finding these in mint condition is difficult as they often have the owners name written on the front and notations on the pages inside, such as the names of the notes to help students memorize. What do you think? Tell us your stories and memories of PLANET EARTH on our socials!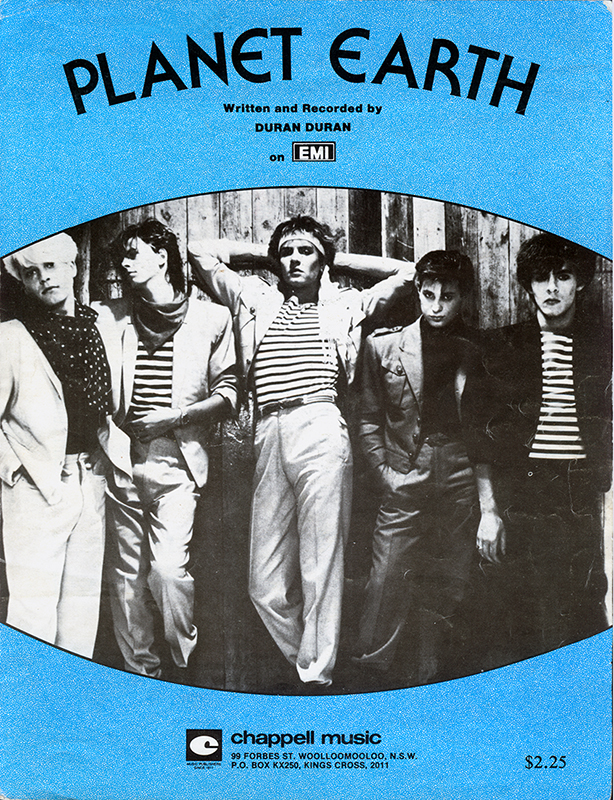 Created by Derek Supryka // Pictures by Derek Supryka // Edited by Katy Krassner