SIPPING COKE, AND PLAYING GAMES
This month let's look at some things that may have slipped under your radar: official items that have recently been sold on tours and through duranduran.com's web shop. But these are no mere t-shirts and tour books!
First up - this set of 7 iron-on patches features design elements from the PAPER GODS album cover art.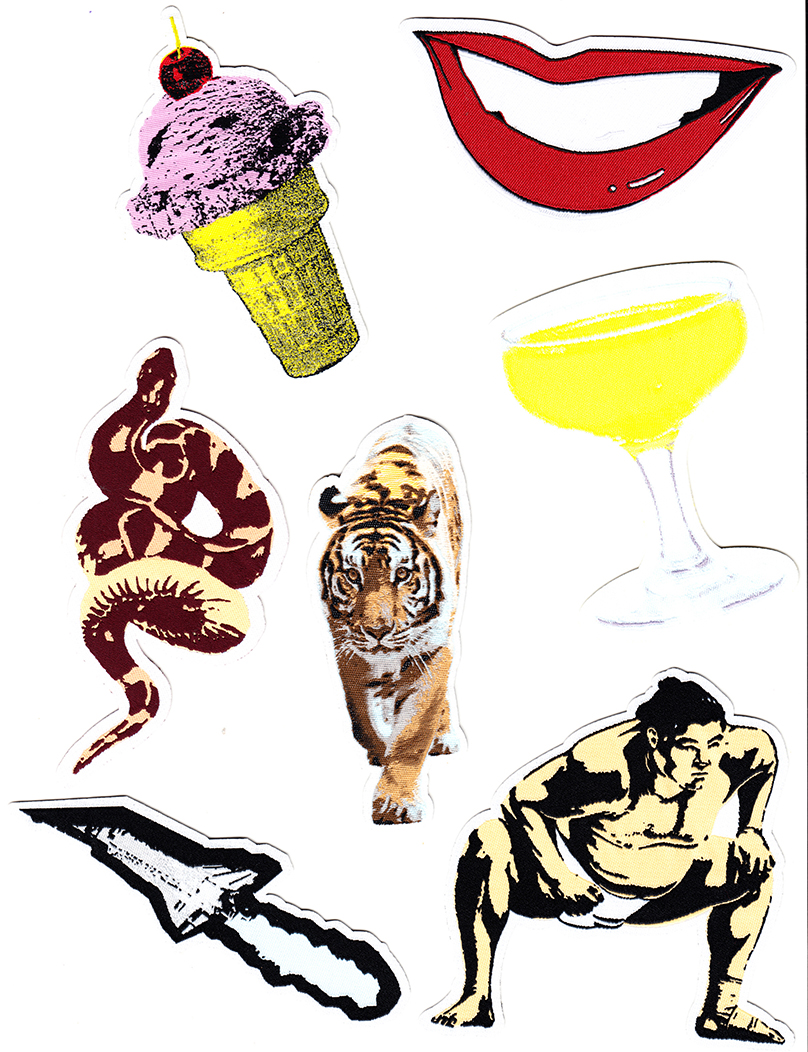 Here's one that's even more recent.. This "Timeline" wrapping paper is one of 3 items to feature the adorable new character artwork of the band through various eras. The design comes on a poster, postcards, or, as pictured here, wrapping paper. (Items sold separately HERE)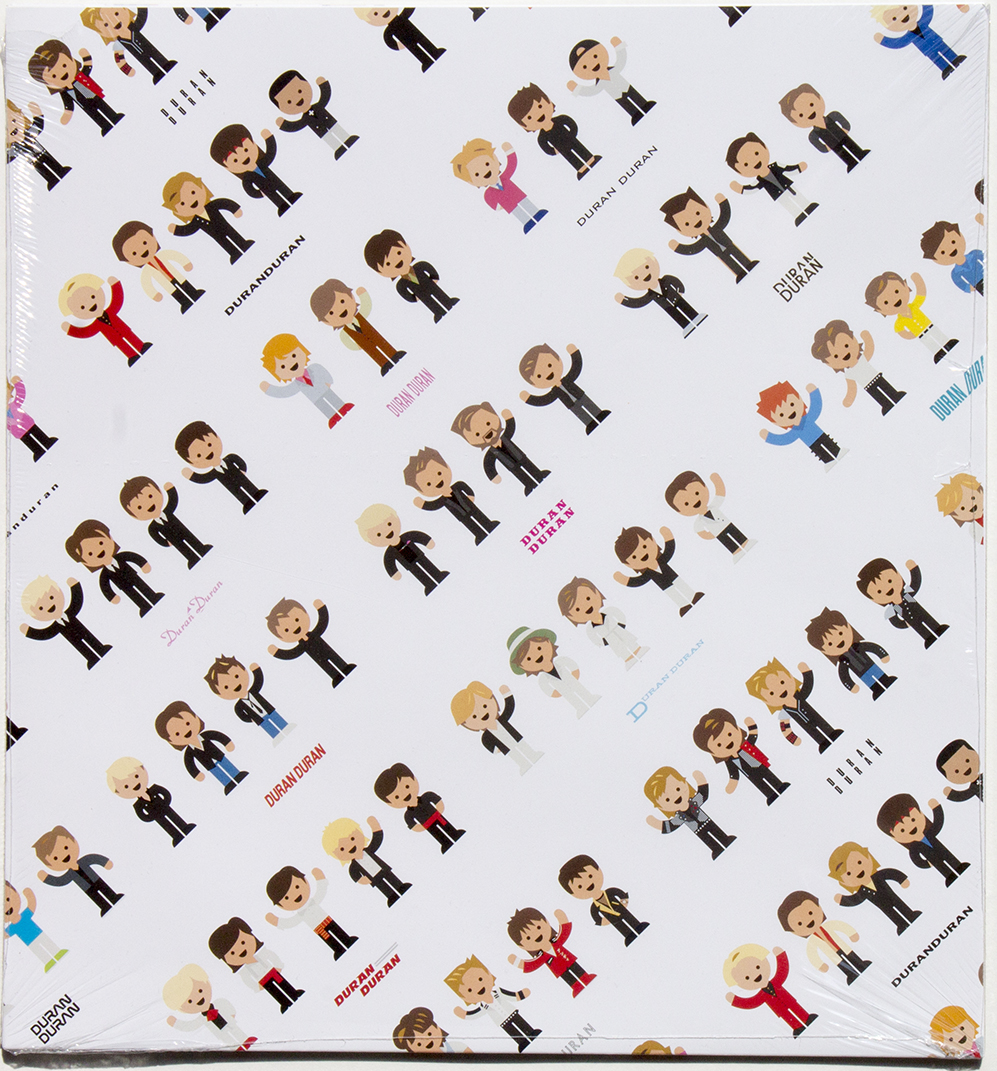 This small enamel ALL YOU NEED IS NOW era badge is a great retro throwback for your school blazer! Some of you may be unfamiliar with "prefects," who are a staple of the British school system. These elder students act as representatives of the student body and an ambassador for the school, loosely similar to a hall monitor or member of a safety patrol in North America. Depending on the school, the prefect can wield a lot of power among their fellow students. In the not too distant past, a common tasks might even be administering corporal punishment! That has now been outlawed, but in the time of the Durans' school days, statistically at least one of them might had a run in with a prefect.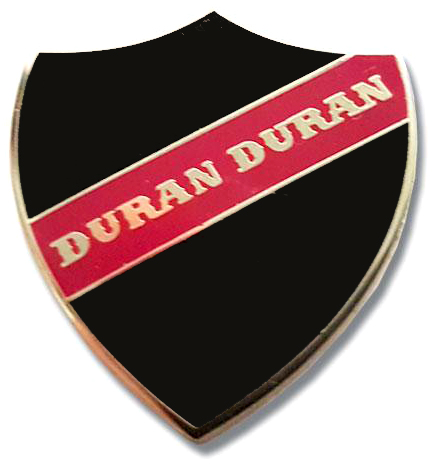 This mousepad from 2005 is a wonderful reminder of the ASTRONAUT tour. The band photo is a great homage to a classic pic of Roxy Music, and is rare chance to see Nick and Roger holding guitars!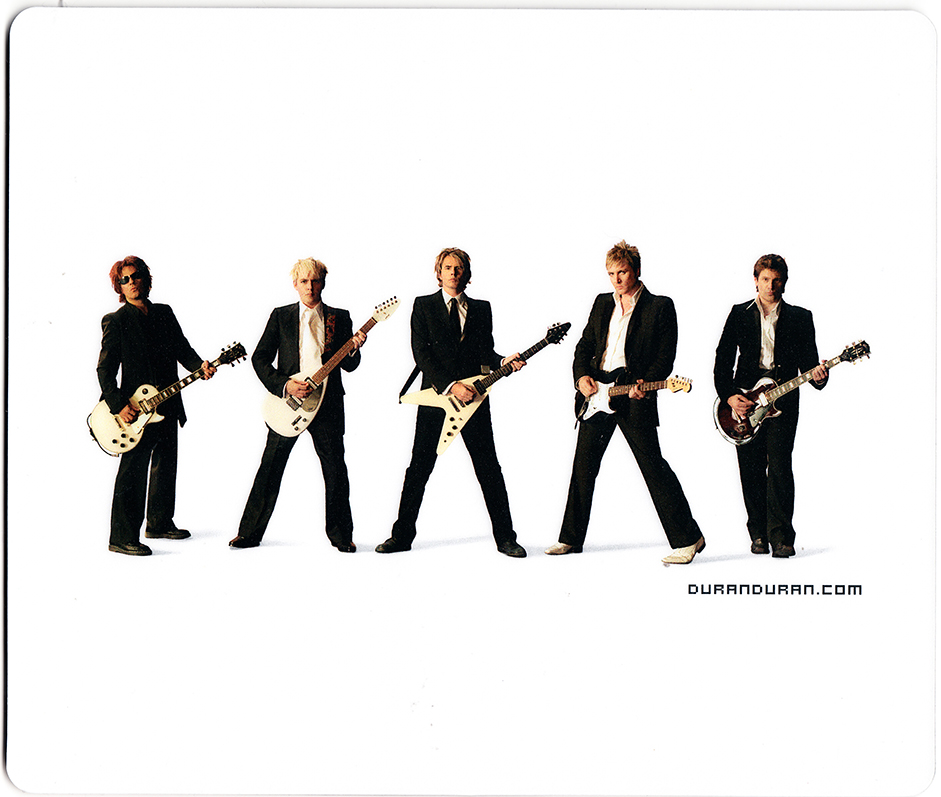 Here's the official calendar from 2019. The first Duran Duran calendar came out in 1982 for the following year (1983). In the eighties, calendars were popular merchandise for record stores, but by the turn of the century the market had dried up and most bands stopped making calendars. Duran does not have an uninterrupted run from 1983 til now, but an official calendar has existed for many years! Head back to March, 2014 HERE for our previous episode that covered calendars.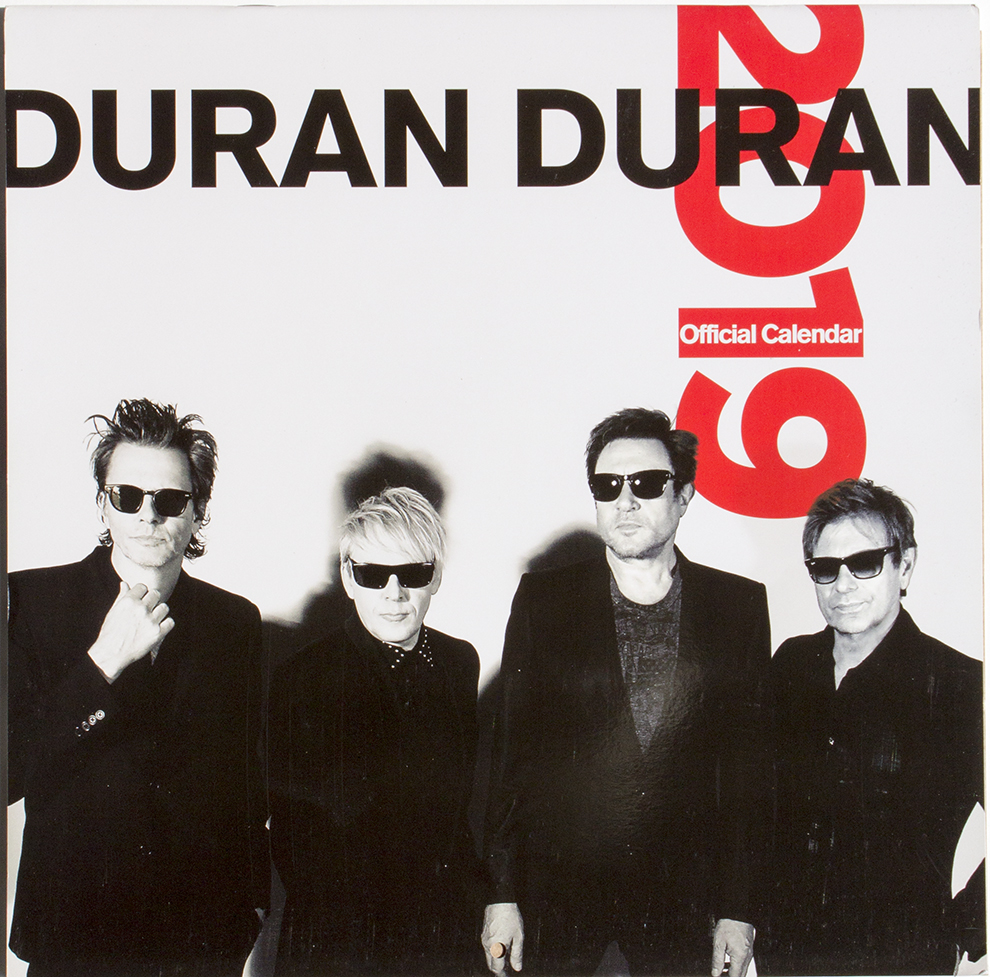 This set of gift cards and wrapping paper is from 2013. Each came with four greeting cards with envelopes, and two pieces of wrapping paper, one gold with black logos, and one black with gold logos. Items like this can be a dilemma for collectors: use it as intended to wrap something and give it away, or keep it hermetically sealed for the ages. The easy answer of course is to buy two!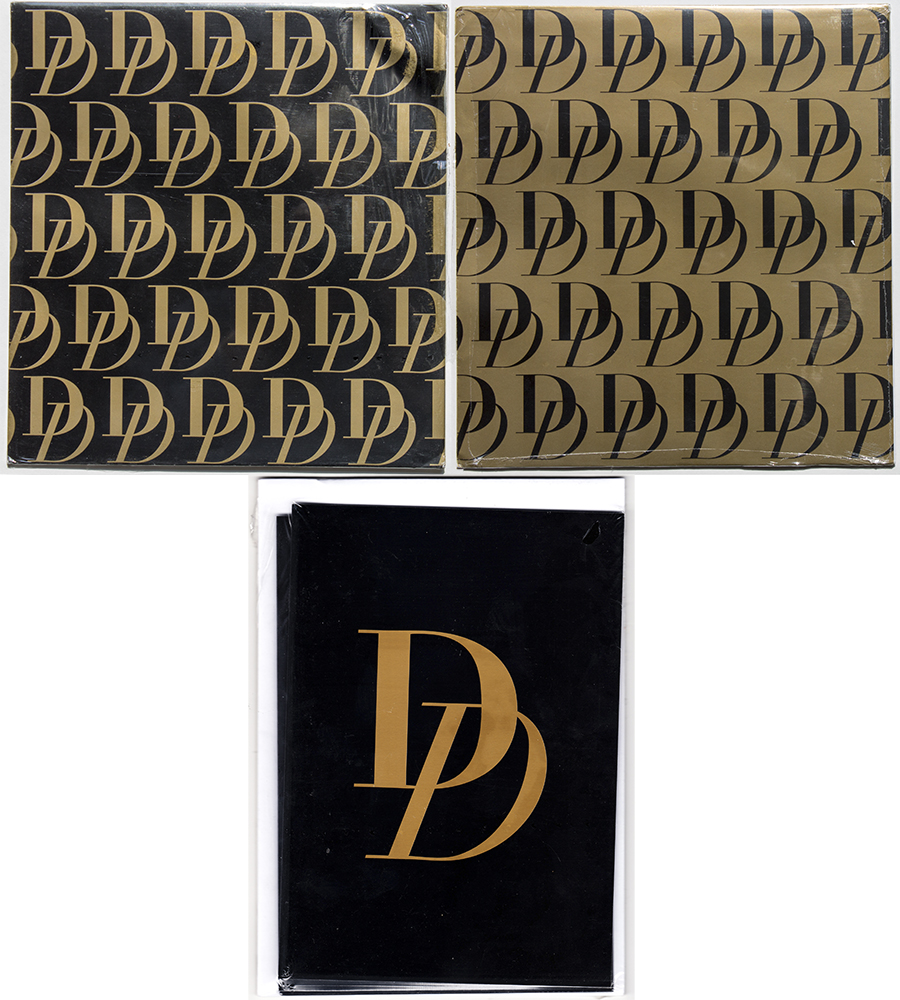 Here's an enamel keychain from the RED CARPET MASSACRE tour. The same logo is used on several similar items from the same era. There's a badge in blue, a pendant in silver, and a red variant of the keychain shown here in black.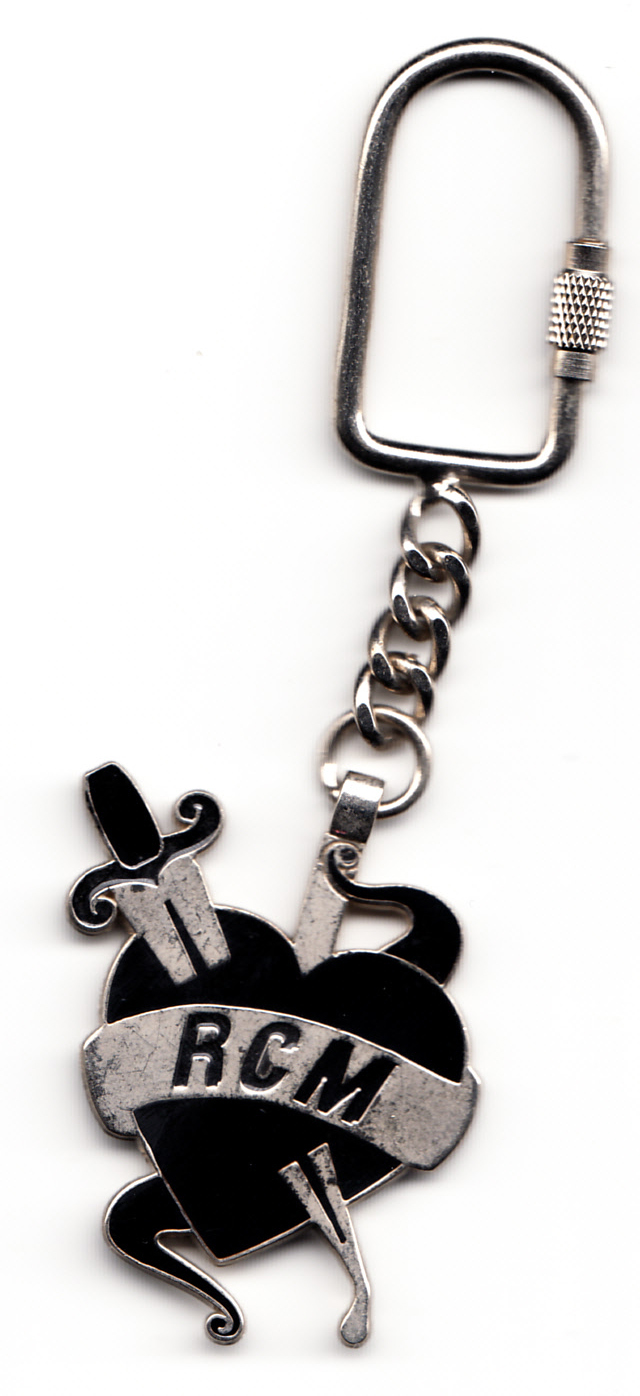 Finally, here's one of the most beautiful items to come out recently. This 1000-piece jigsaw puzzle features a classic 1980 photo by Paul Edmond, and measures 68 x 50cm when complete. Perfect for those times of solitude, or fun for the whole family!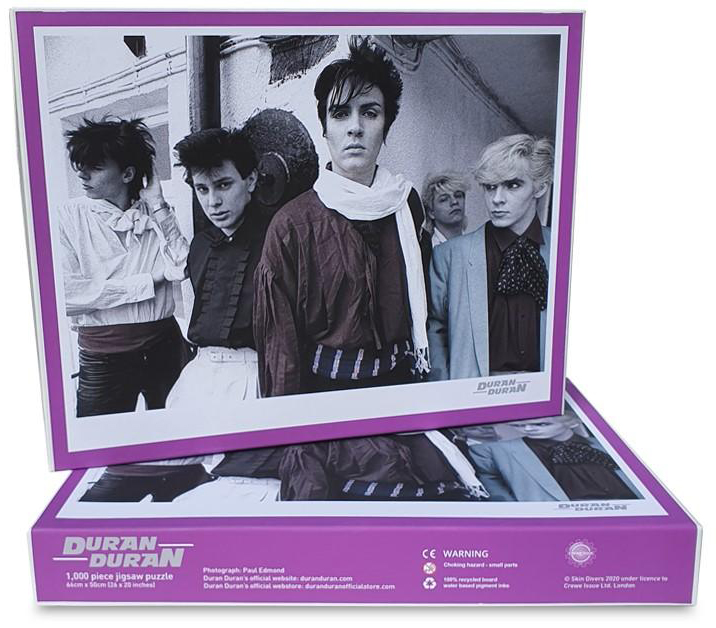 Created by Derek Supryka // Pictures by Derek Supryka // Edited by Katy Krassner