JOYEUX ANNIVERSAIRE MONSIEUR LE BON!
October is here and that can only mean one thing: Simon's birthday! Our beloved frontman has his big day on October 27th, and to celebrate, we're going to feature some items devoted to him. Let's start with this print of a photo taken by Mike Owen, included in the fan club welcome pack in early 1985.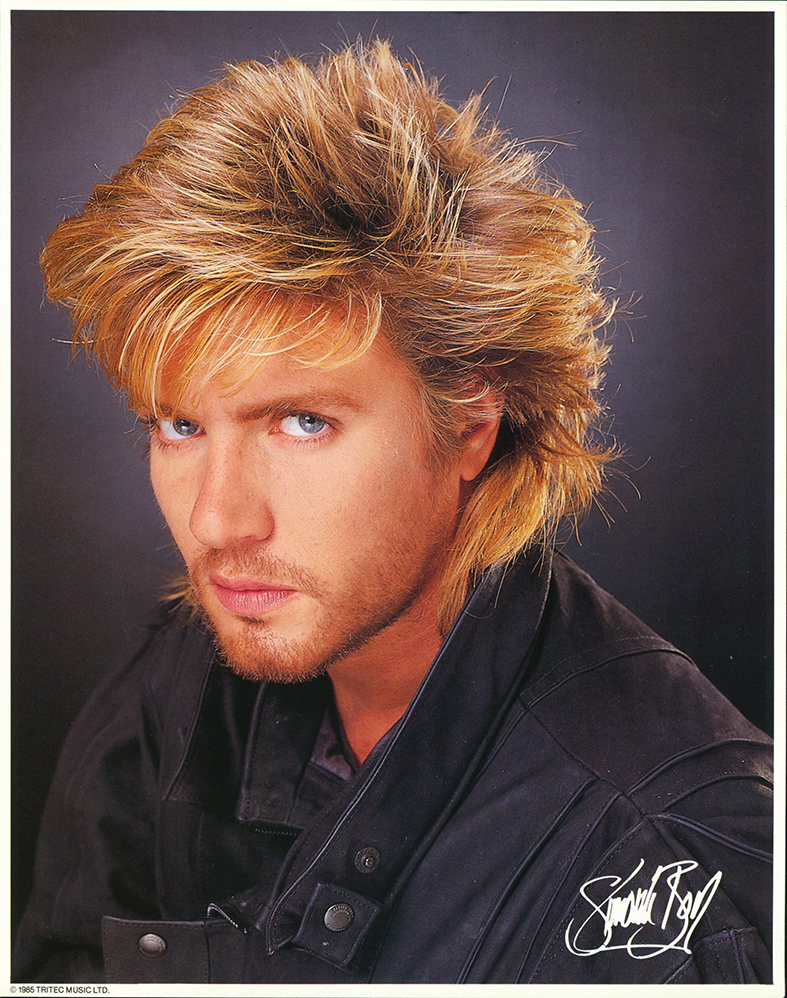 Going back to Simon's early days, here's a rare item! This is a programme from Simon's appearance as the Sandman in "Hansel & Gretel." These performances took place at Winston Churchill Hall near Pinner, in London on November 27th and 29th, 1972.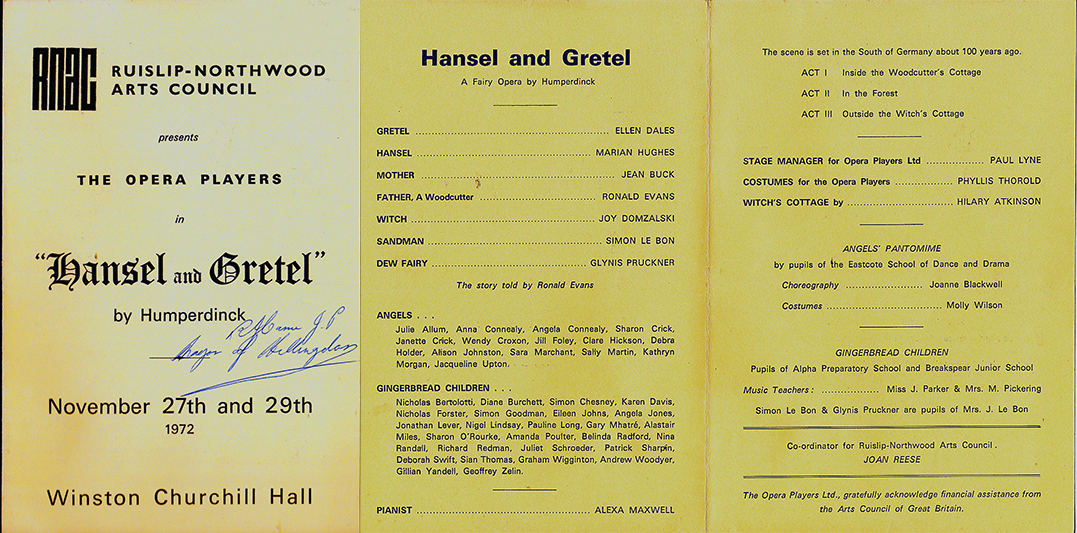 This photo was taken by Fin Costello at the Rum Runner in 1981, and was sold via the fan club as part of a set of ten 3 ½" x 5" prints.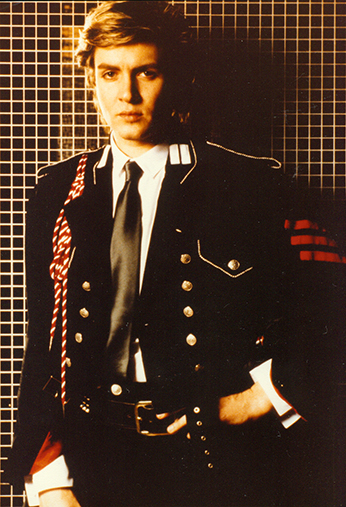 This programme is for the play TOM BROWN'S SCHOOLDAYS performed at the Cambridge Playhouse in London in 1972 and featuring a young Simon Le Bon, whose role was as one of the "Other boys of Rugby." Simon was 13 years old, and this play was his West End stage debut. The soundtrack album was released on Decca records and features Simon singing a solo line in the song "In the Swim."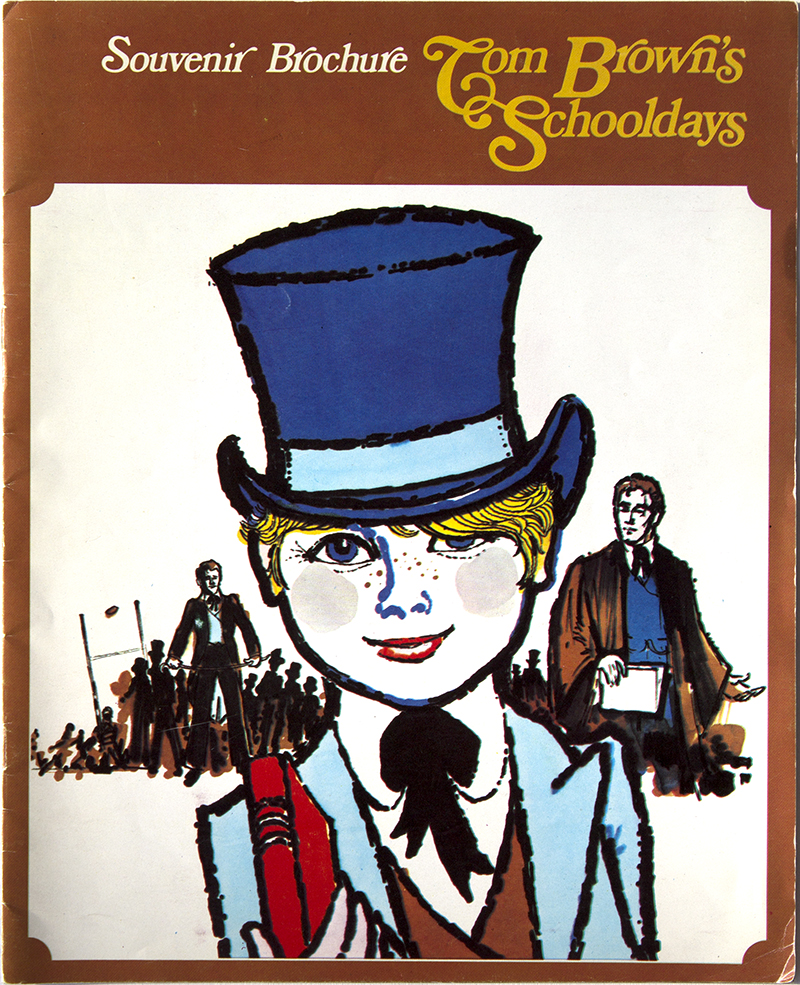 Here's Simon's card and sticker from the Topps set released in 1985 in the United States. Each pack came with 3 cards, 3 stickers and a piece of chewing gum. A complete set is 33 cards and 33 stickers, and the sticker backs make a giant puzzle.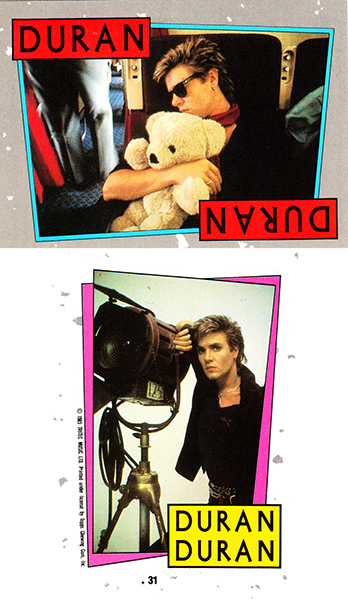 TUTTI FRUTTI magazine is from Italy. This issue came out on April 10, 1986, with a fantastic photo of Simon in his DRUM gear strapped into rigging and ready for action as the cover.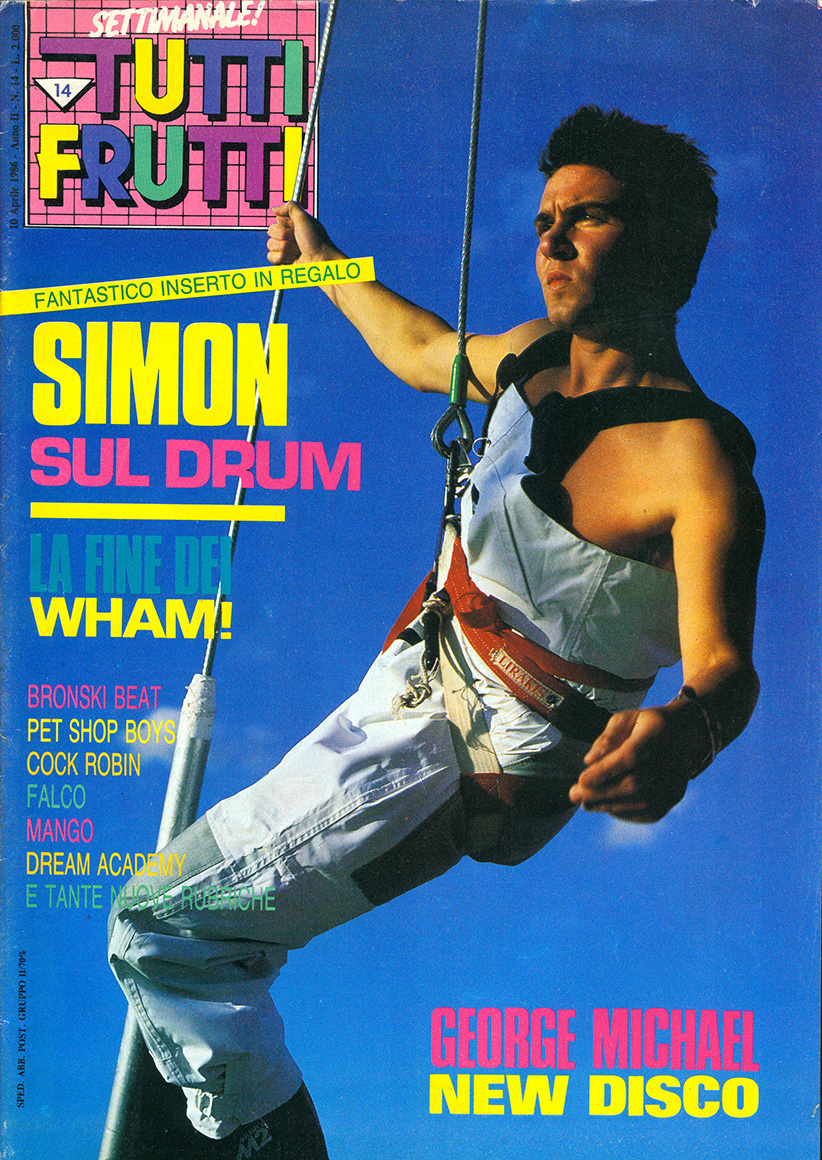 This gorgeous Arcadia photo card from 1985 is becoming hard to find. Originally sold via the fan club, and later at retail, this card is part of a set that included images of Roger, Nick and all three together. As with many Duran-related photo sessions, this one was shot by a heavyweight - Norman Parkinson was one of the first photographers to gain significant fame. He got his start in the 1930s working for Harper's Bazaar, and later became the unofficial portraitist for the Royal Family.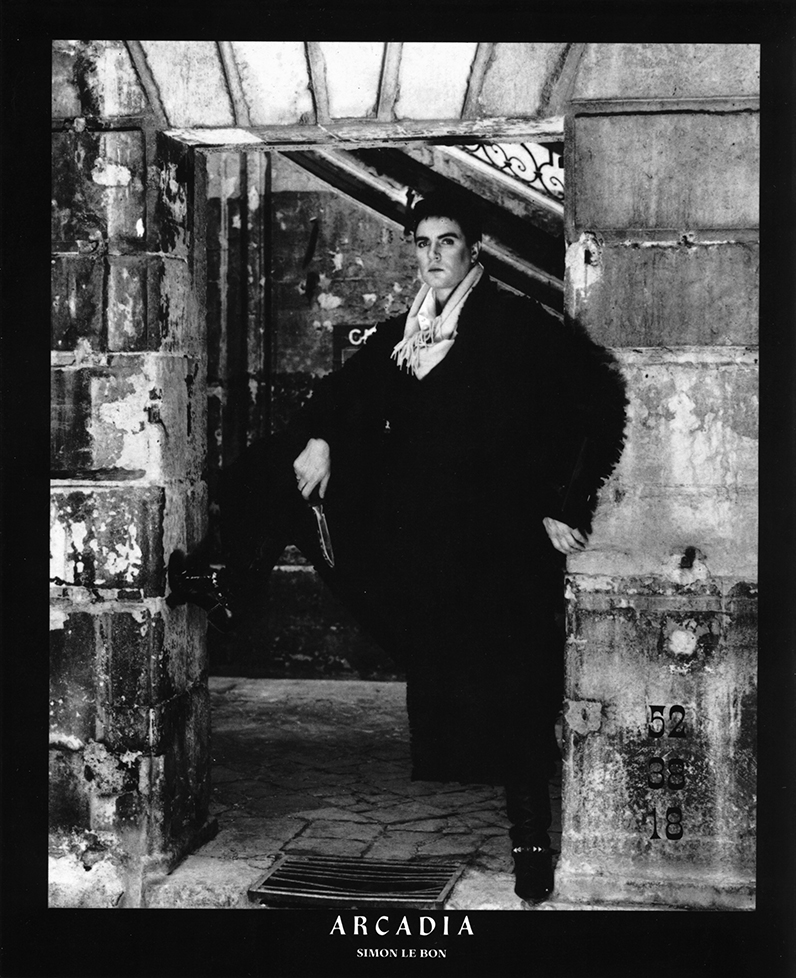 Here's Simon's individual cover from THE WILD BOYS UK seven-inch set. These limited editions were released just after the single, and feature photos taken by Mike Owen. Finding a copy of all five singles in mint condition is a wonderful challenge for any collector!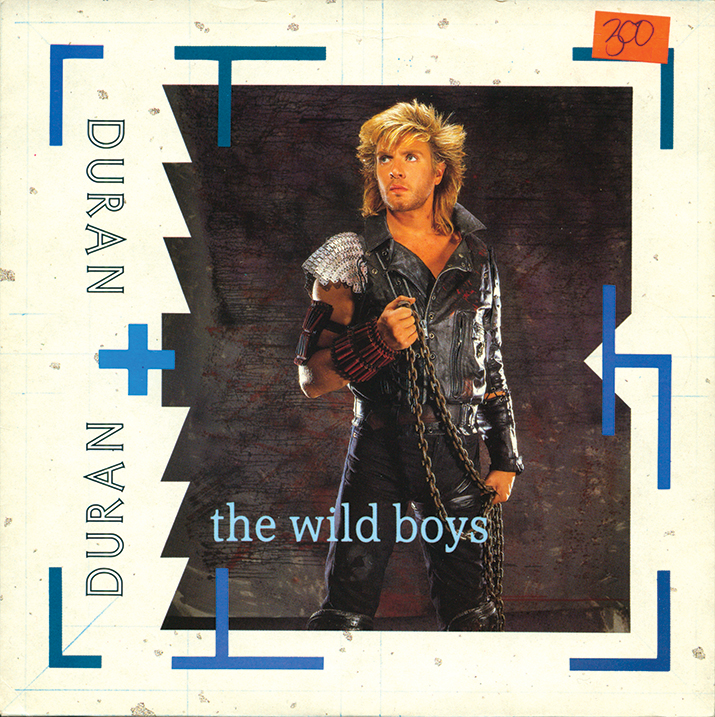 This issue of No. 1 magazine is dated December 3, 1983. No. 1 came along in 1983 to compete with Smash Hits, who had the lock on teen magazines in the UK at that time. No. 1 was a weekly, while Smash Hits came out every two weeks. This worked out well for Duran Duran, who got support from both!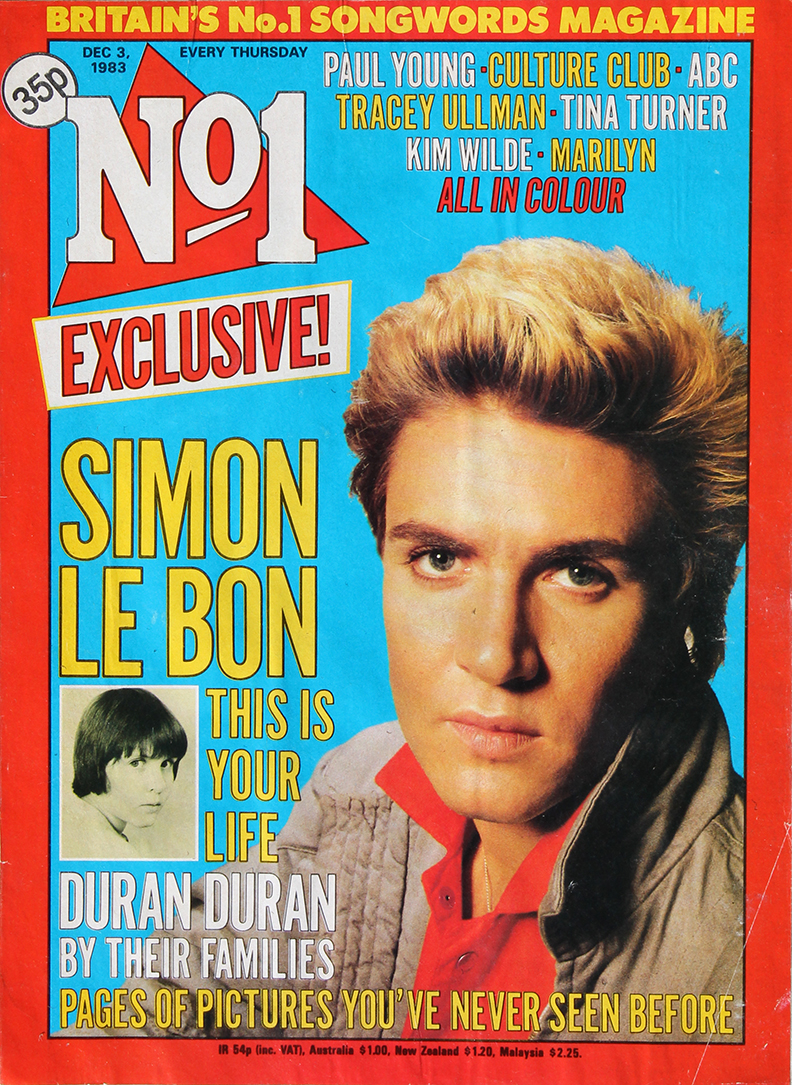 Finally, here's a photo card from 1984. Another photo taken by Mike Owen, whose work the band clearly loved, as he worked on many of their major sessions around this time. Images from this shoot also appeared on the insert that came with the ARENA album.
We'd love to see your birthday wishes and messages for Simon on our socials! Happy Birthday Simon. Have a wonderful day!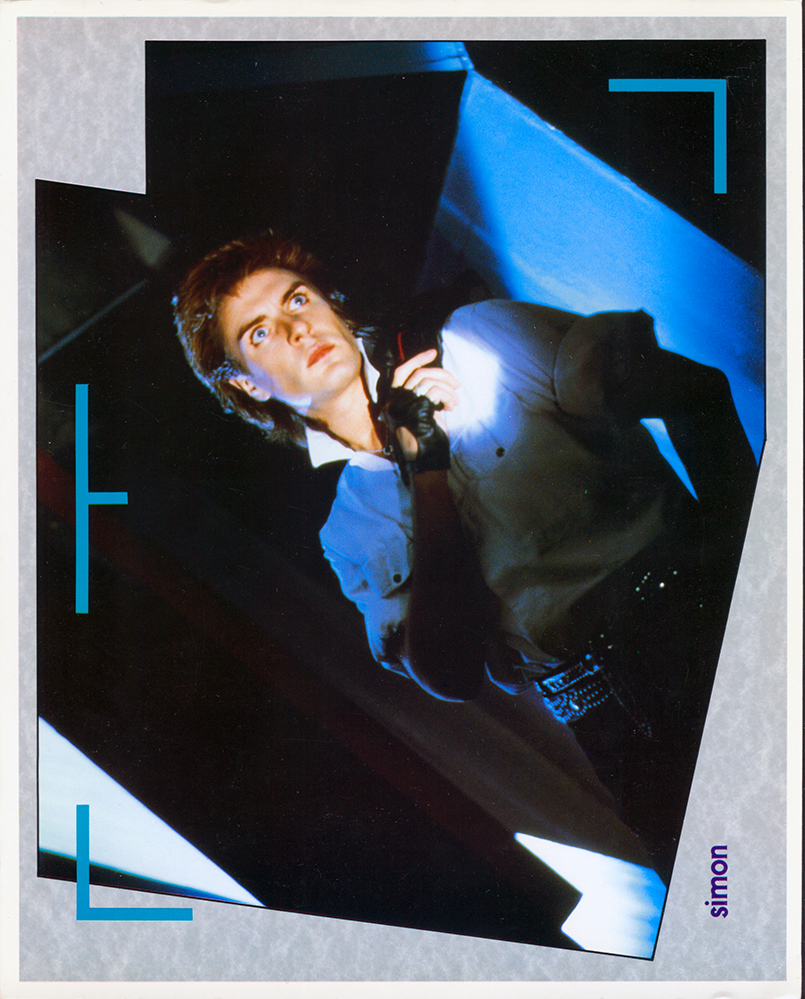 Created by Derek Supryka // Pictures by Derek Supryka // Edited by Katy Krassner