APRIL SHOWERS BRING...ROGER TAYLOR'S BIRTHDAY!
Yes, that's right! It's spring again, and birthday time for our favourite human rhythm machine!
Let's start our tribute with the seven inch sleeve for THE WILD BOYS, from a limited set of five sleeves which came out in the UK just after the original single.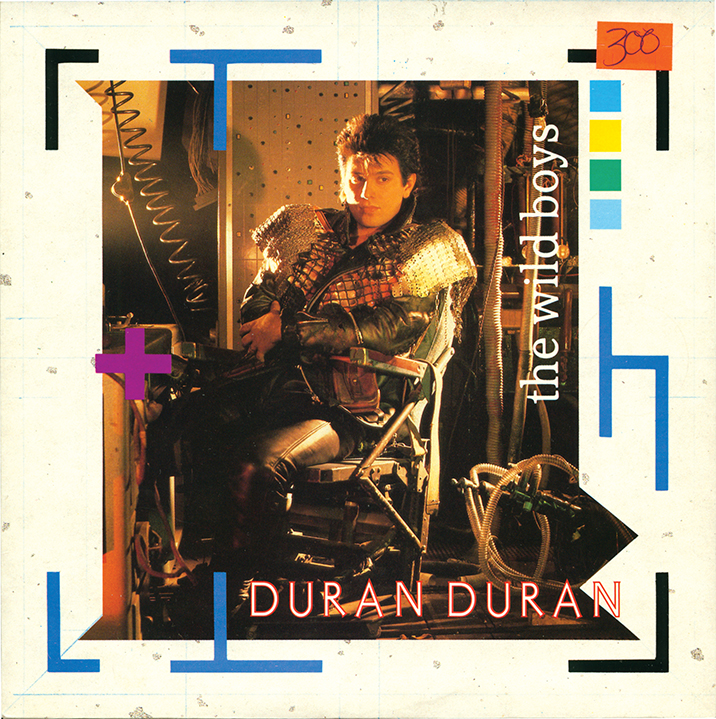 Here's the sort of collectible you're not going to see every day: Roger Taylor's drums! Made in Japan by TAMA in 1983, and used by Roger on the road in 1983 and 1984, these were sold at a charity auction in 2008. The band even included a signed cymbal, with a special secret message from Roger on the underside. This drum kit is one of the rare public sales of Duran Duran stage and studio-used equipment.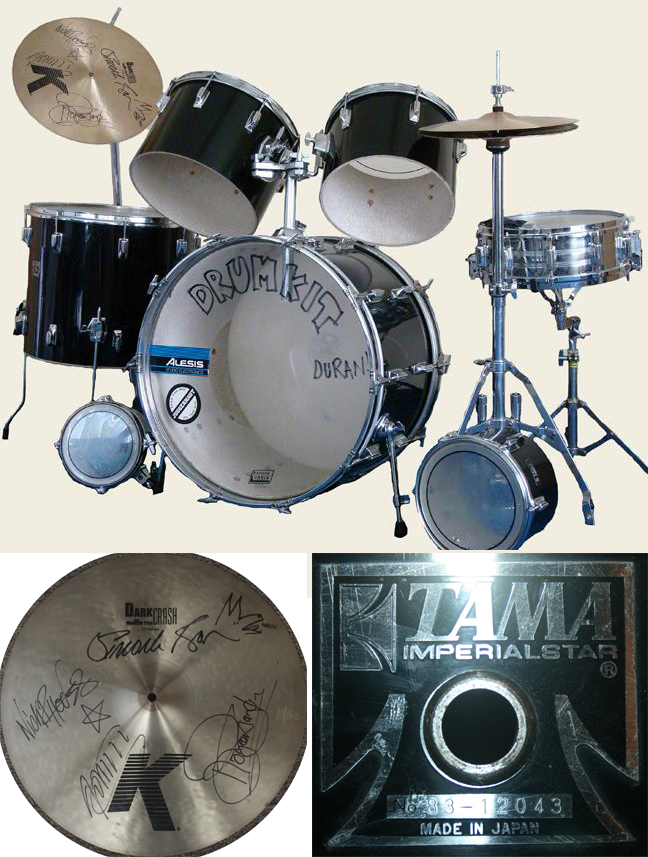 Going back to banging on things, this drum head was used by Roger, and is signed by Roger and Nick, a great example of a type of collectible many people never encounter: gear and accessories used on stage and in the studio. Collectors must take the same precautions when buying as you might for any high value item such as fine art. A solid history of the item, or provenance, is a must! Let's take a look at this drum head. The seller was the original owner, received the item from Roger's drum tech, and had it signed by Roger and Nick at the time. This seller's story lines up with the date of the concert and the times they might have had access to the backstage. As well, the signatures match known examples from the same time period. Roger has used that brand of drum head for many years, and the logo matches other samples from the same time. Getting technical, the head shows the kind of light use typical of a drummer with Roger's light touch, and it has been changed before having been heavily used, as suits Roger's playing style. With this much information, it's a fairly safe purchase.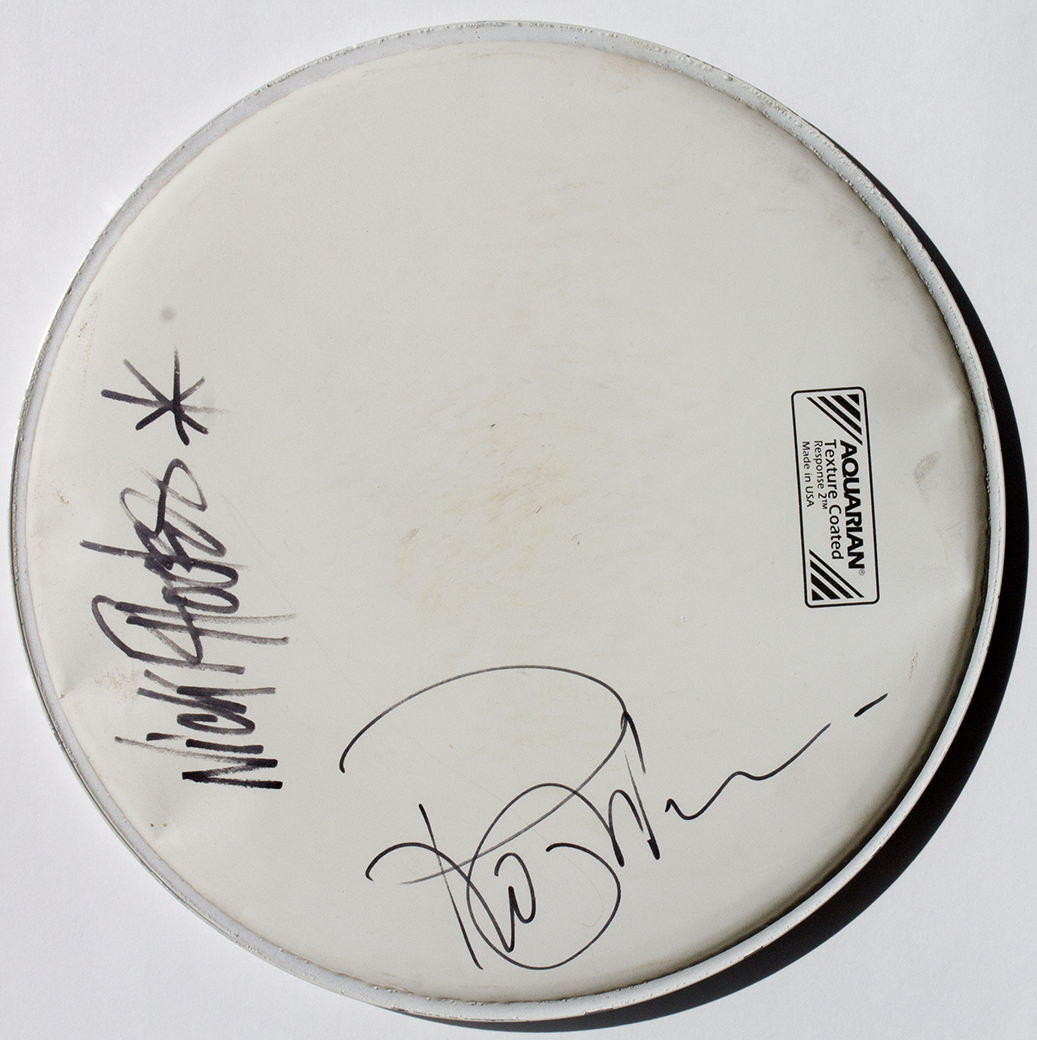 Over the years the fan club has sold all kinds of photo sets containing 3 ½ x 5 inch pictures of live or studio shots. Taken by Fin Costello during a session in 1981, this photo of Roger at the Rum Runner hasn't been as widely circulated as some from the same time period.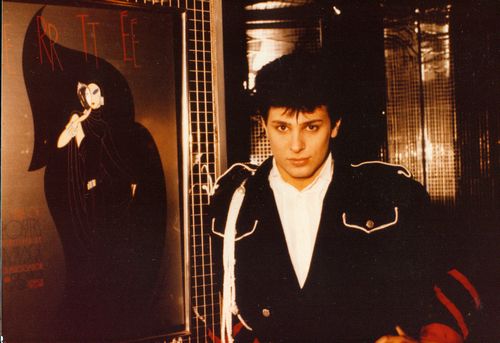 This issue of Record Mirror magazine from the UK is dated December 15th, 1984. This photo next to it, taken by Mike Owen, came in the fan club welcome pack starting in early 1985. It's a good example of an image showing up again, but not as an exclusive.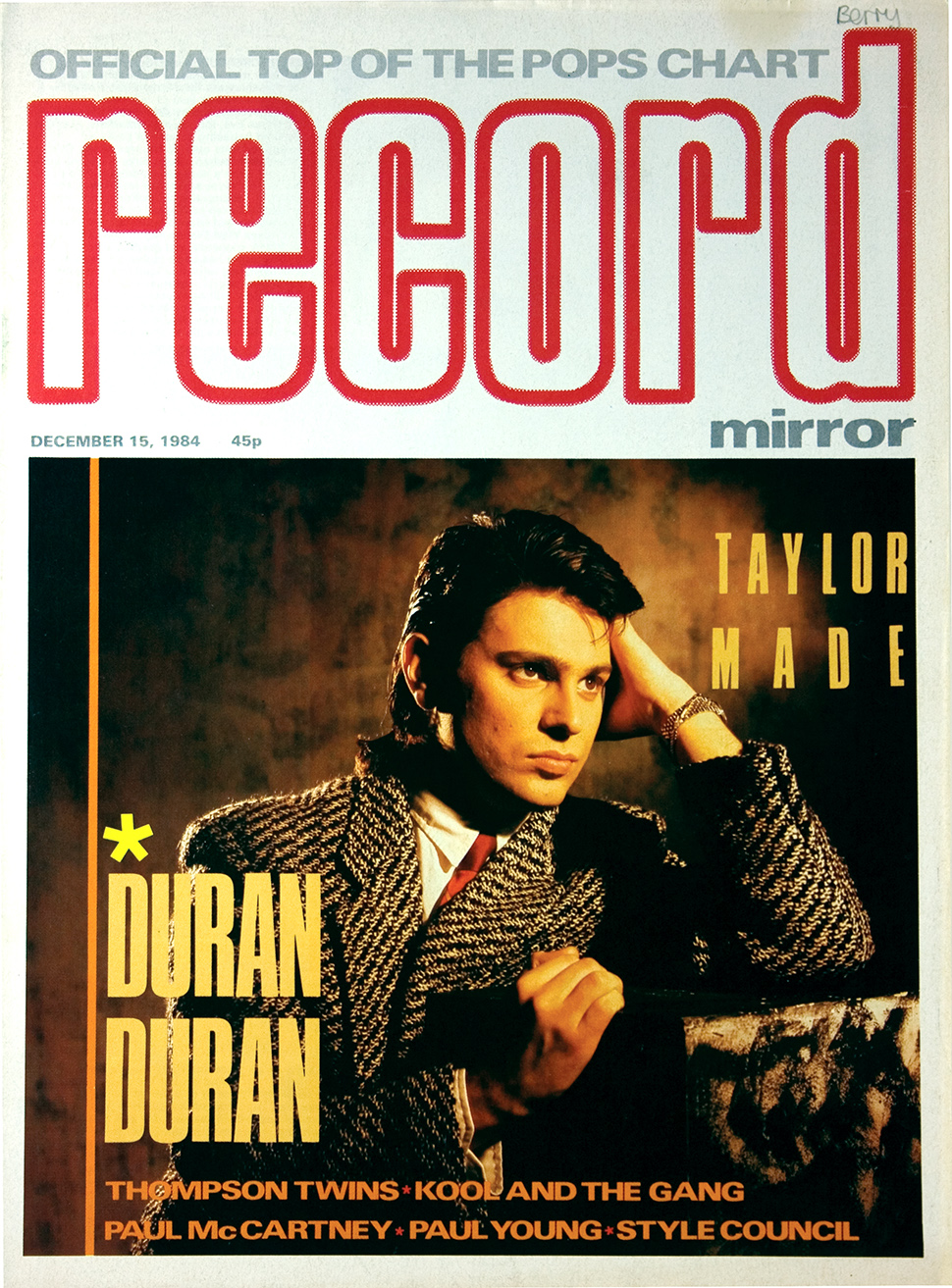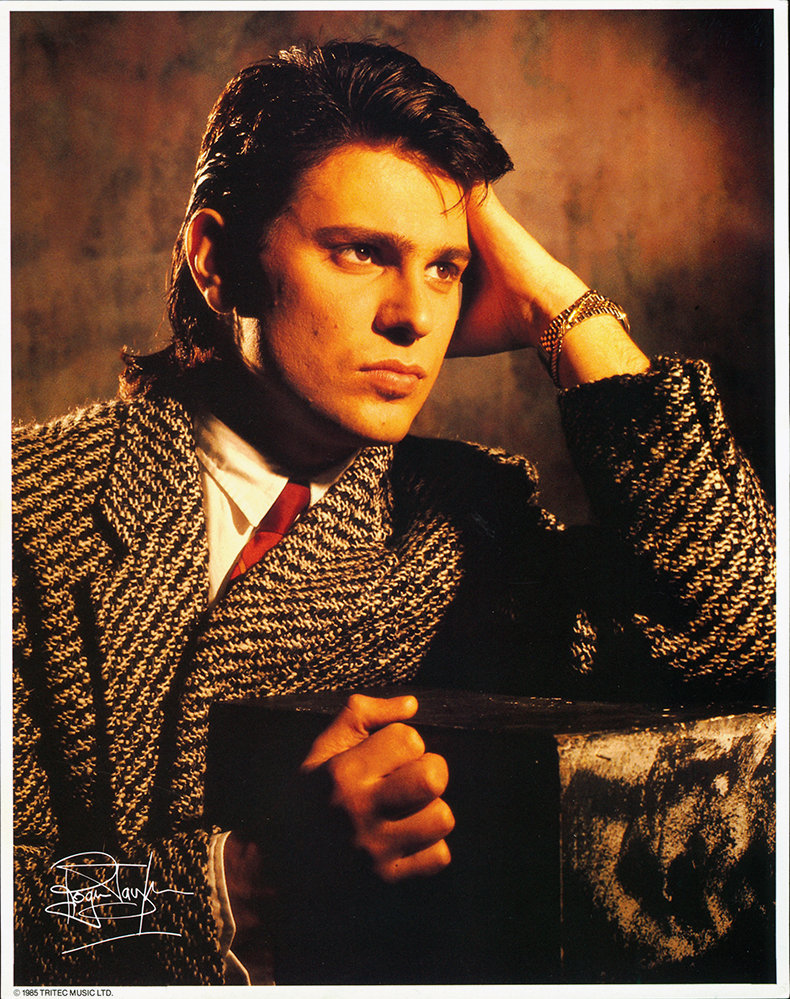 Here's a card and a sticker from the Topps set from 1985. These were just like baseball or hockey cards, and even came with gum. Each pack contained 3 stickers and 3 cards.
This issue of Viva Rock magazine from Japan is dated November 1985. It features a great photo of Roger on the cover from the Arcadia sessions, taken by the master photographer Norman Parkinson, who sadly passed away in 1990.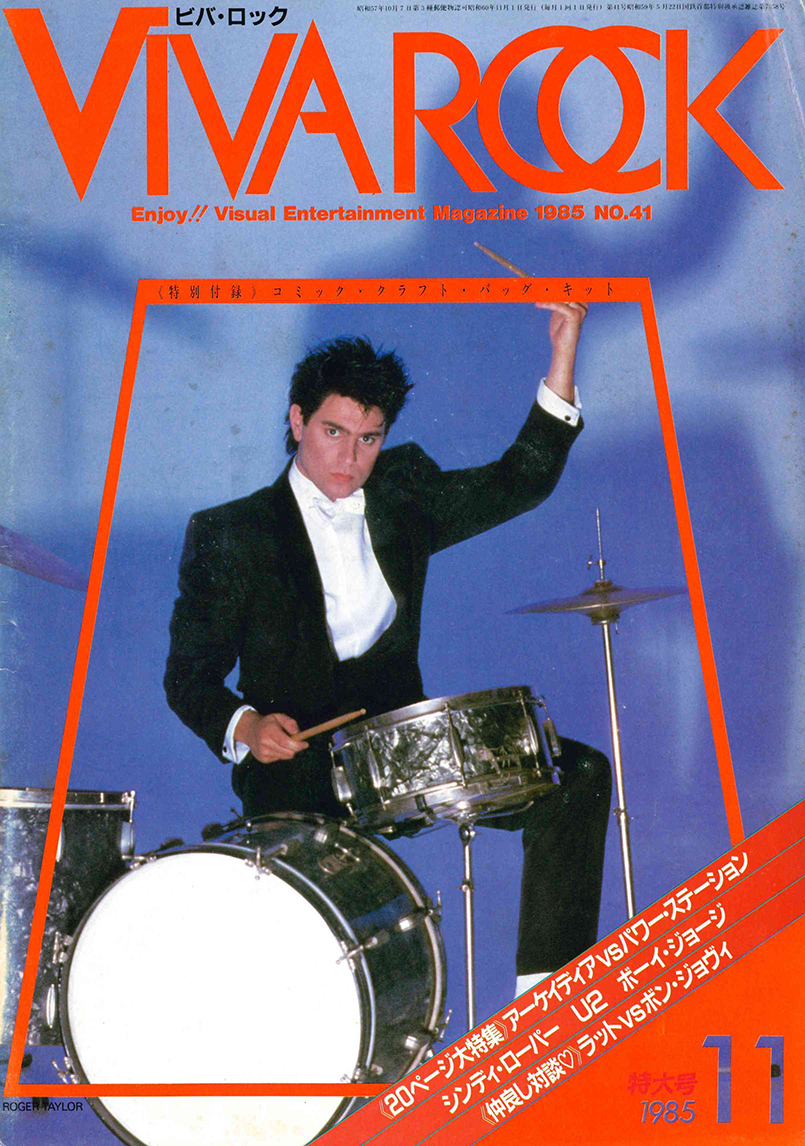 And finally, for the birthday man who 'needs two hands for his,' here's a pair of Roger's drum sticks from 2015. These Pro-Mark sticks are made to Roger's specifications, crafted from hickory and printed with the ALL YOU NEED IS NOW era logo and Roger's signature! Happy Birthday Roger!

Created by Derek Supryka // Edited by Katy Krassner // Pictures by Derek Supryka