LIKE A RADIO TUNE…
"Come Undone" was released worldwide on March 29th, 1993.  The song was Duran Duran's 24th single, and the second from the album DURAN DURAN, which fans lovingly call THE WEDDING ALBUM, as the cover features the wedding photos of the band members' parents.  This month we'll look at some of the variations of Come Undone, starting with the UK seven inch single.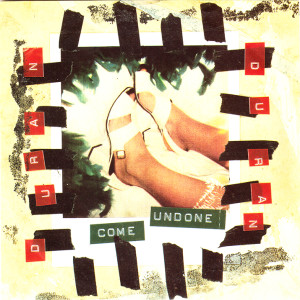 By 1993, the music consuming habits of the 1980's were dying away. Launched in the early 1980s, the compact disc hit the mainstream, and all but wiped out vinyl records. With the success of "Ordinary World," the record company decided to release the "Come Undone" single widely in compact disc formats, and limit the vinyl releases. 12 inch singles in particular were hard to come by. Here's an Italian 12 inch single,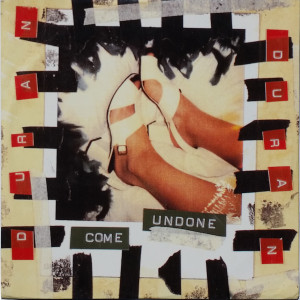 This promotional UK 12 inch single features some rarely heard mixes.  With the catalog number 12DDDJ 17, this release is all about the dancefloor.  These mixes are loaded with samples familiar to any fan of early hip-hop and dance music. The only remix on this release that is not geared for the dance floor is the La Fin De Siécle mix, a gorgeous ambient reworking.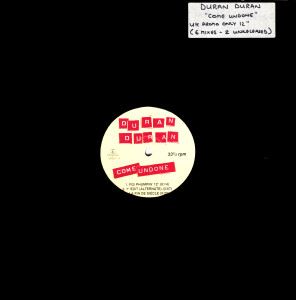 Capitol Records in the United States kept the jukebox seven inch promo single format alive longer than many other types of vinyl.  For instance, there is a jukebox single for "Come Undone" but no standard commercial release.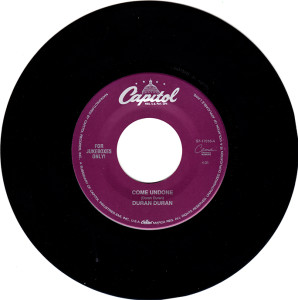 Fans in the US instead got a wonderful 2 disc set with some remixes, B-sides, and classics like the Parisian Mix of "Skin Trade" and the alternate mix of "To The Shore." The two disc were sold separately. Of note is the U.S. Remix of "Come Undone," included only on this release.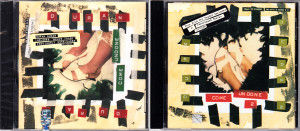 In the UK, there was also a 2 CD set, with different content from the US versions, such as versions of "Rio," "Is There Something I Should Know" and "A View to a Kill."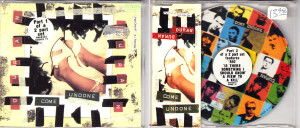 France was one of the few countries with a seven inch single release, featuring the 4:15 edit of "Come Undone."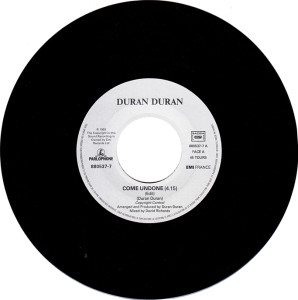 This seven inch single from the Philippines is quite difficult to find in mint condition. Western music was very popular in clubs and on radio, so most copies are well used.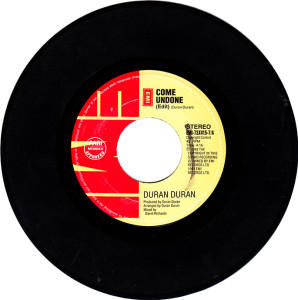 In Australia, the CD single features the single edit FGI Phumpin' 12" and the La Fin De Siécle mix.  You may notice the photo on the cover seems to be turned the wrong way. On other releases the model appears lying down, her legs pointing to the left.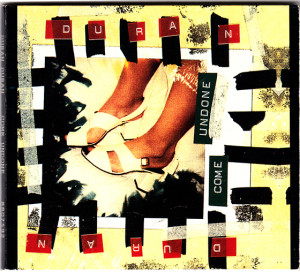 Finally, this promotional CD from the United States features three remixes that remain quite hard to find:  the Churban Mix, The 12" Dub Mix and The Dub Mix all bring a strong dance vibe to the original track.  As always, there's enough releases for a part two, so if you noticed any omissions, we'll pick them up next time!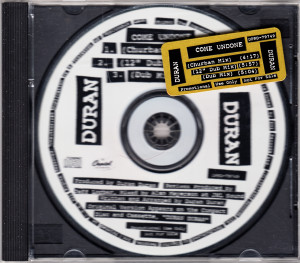 Created by Derek Supryka // Edited by Katy Krassner // Pictures by Derek Supryka