Viva España!
Spain is known around the globe as a world-class destination for travellers, with gorgeous architecture, plenty of culture, fantastic food, a chance to see history come alive, and, of course, collect some Duran Duran !  Let's enjoy some of the finest collectibles Spain has to offer, starting with this 7-inch of "A Mi Estilo," or "My Own Way." This cover is totally unique to this release.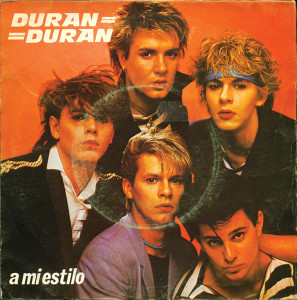 This BIG THING album has a full gatefold cover, similar to most releases around the world.  It also contains the colour labels with a large A and B to denote the sides.  As the 1980s ended, copies of BIG THING on vinyl become harder to find in nice condition in any country, not just Spain.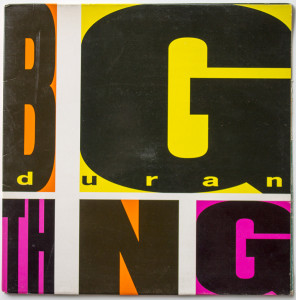 Take a look at this "Girls on Film" collectible, a wonderful piece with a unique and custom cover, and the title of the song in Spanish: "Las Chicas En La Pelicula."  With the cardstock the sleeve is printed on, finding one of these in true mint condition is nearly impossible. This kind of material is prone to ringwear, a circular mark that appears on the cover, or seam splitting, when the sides of a card or paper sleeve rip due to the edge of the vinyl literally cutting it like a blade.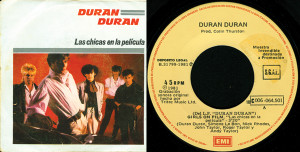 This 7-inch of the Powerstation single, "Get it On," is a white label promo. The label reads: 'DISCO DESTINADO A PROMOCION PROHIBIDA SU VENTA'.  "Promotional Record, sale is prohibited."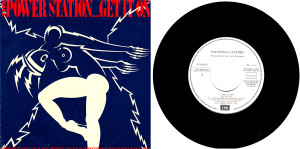 Here's a copy of Arcadia's "The Promise," with a picture sleeve. Like most of the 12-inch releases, the Spanish version was tinted blue.  The cover of the original UK issue is gold.  This record is hard to find, but nothing compared to the next one....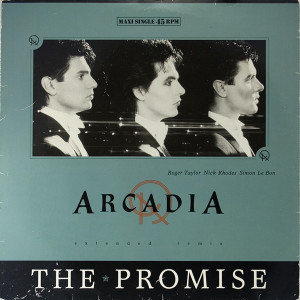 The Spanish 7-inch of Arcadia's "El Diablo" is one of the rarest Duran Duran items in the world, and copies have changed hands for as much as five hundred dollars (US). Like "Girls on Film," above, this sleeve's cardstock is prone to ringwear and seam splits, and its pale colour shows any and all specks of dirt or scratches.  A true mint copy is a Holy Grail for serious Duran collectors.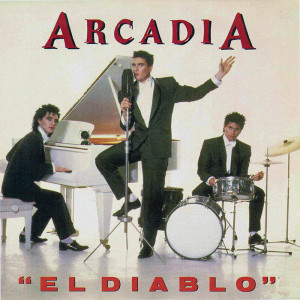 Spain has really earned their place in collectors' hearts with the sheer number of custom covers, like this "Planet Earth" 7-inch from 1981.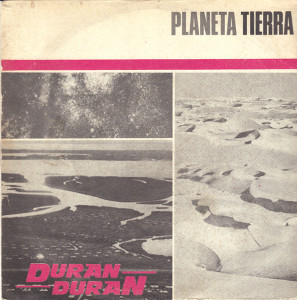 Sadly, due to rising rents, many record shops in Barcelona and Madrid have closed. But major cities still offer many independent shops, and there are plenty of opportunities to find records and collectibles online.  This copy of NOTORIOUS was purchased at DISCOS IMPACTO in Barcelona.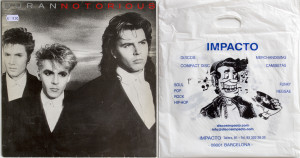 Of course, buying records online is always fun, but if the chance comes to go to Spain and shop in real life, take it!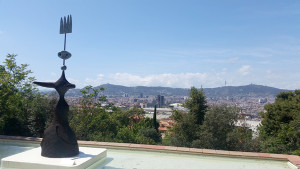 Created by Derek Supryka // Edited by Katy Krassner // Pictures by Derek Supryka