EPHEMERAL IS SLOWLY FADING AWAY...
An ephemeral item is one that is not meant to last very long. This month we look at a wonderful example; oversized poster packs.
Starting in 1984 the band released a series of large format poster packs. At 42 cm x 30 cm, each of the three variations contained five posters with band member photos and a cover poster with the logo and a preview of the other images.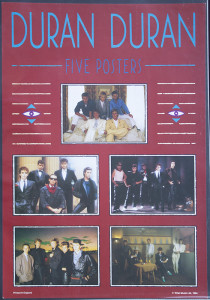 One issue for collectors is the cellophane packaging. Very few sets exist that have not been opened. The cellophane itself is very brittle, and nearly impossible not to damage when removing the posters. Their unusual size also made them hard for shop owners to display, and even at the time of their release many sets were for sale that already had the corner dinged or the plastic ripped.
So if you were lucky enough to find a mint condition set AND get them out of the plastic without dinging a corner or shredding the cello, you now had five mint condition posters and a mint condition cover sheet. Now what? Well, if like many fans you hung them with thumbtacks, pushpins, blu tack, tape or anything that made a hole or left a stain...no more mint condition posters!!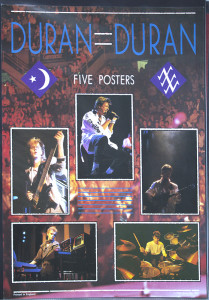 This is the very definition of an ephemeral collectible. Think of all the elements in the package, and how they affect our collectible's lifetime. The poster pack consists of six pages of colour printed paper stacked on plain cardboard then wrapped in cellophane. The posters were mass produced with no concern for the object's longevity. From an archivist's technical perspective, our poster pack (and paper collectibles in general) begins to degrade from the moment it is manufactured.
Clearly this doesn't bode well if you want to find one of these sets in true mint condition. The cellophane has often shrunk and split, or pulled so tight it has bent the corners of the posters. This is a case where collectors might concede that true mint is sometimes impossible. A "new in package" set of these posters is still a nice addition to any collection.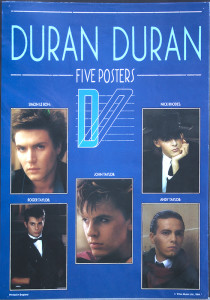 Now we shift gears, from merely ephemeral to ephemeral and rare! Many fans know about the first three poster sets. Not as many know about the three later sets, equally fragile, but produced in far fewer numbers.
The first is SING BLUE SILVER themed, and features Scavullo's photos from a well-known photo session that produced a lot of amazing images.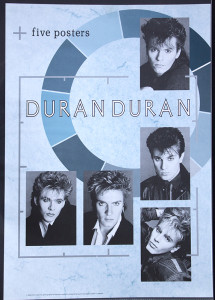 A set for THE POWER STATION was released in 1985, and is notable for a couple reasons. First, the set doesn't include a representation of a lead singer, as Robert Palmer had left the band. This led to the inclusion of a full page poster of Frank Olinsky's logo and artwork, which differs from prior sets which put less focus on the graphic elements.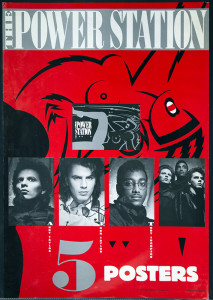 A set was also released for ARCADIA. This gorgeous set of posters features the iconic 'light painting' photography of Dean Chamberlain, an intrinsic part of Arcadia's visual style. The set includes one poster of Nick, Simon and Roger, plus two group photos.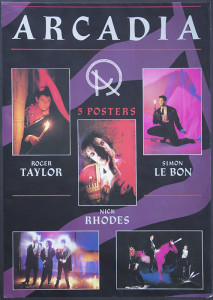 Do you have any memories of these poster packs? Please share your stories on our socials!
Created by Derek Supryka // Edited by Katy Krassner // Pictures by Derek Supryka