FIVE REASONS I LOVE 'PAPER GODS' - John Taylor
1 - THE TITLE TRACK
I love DD 'journey' songs ('Nightboat', 'New Religion', 'The Valley'), songs that we allow full rein to, that we resist the urge (always present) to cut down to three and a half minutes. Like those songs, 'Paper Gods' is political and autobiographical, without being obviously so. The bass story alone is a symphony! Listening to this is like taking a mind bath.
2 - ALEX ISRAEL'S COVER ART
When we first saw it NONE of the band liked it. ALL our wives and girlfriends did. They talked us into it. Now we all love it!
3 - KILL ME WITH SILENCE
If only you knew. The things we argue about. Nick and I argued and argued with Simon about the title of this song, one of my favorites of the 'reunion' era. We were emphatic, it has to be 'KILL me with silence'. 'No it doesn't- that is not what it is. It's YOU kill me with silence. I still think we were right. The song, however, kills, whichever title you prefer. And Ben Hudson also, killed it, as he did with all the work he did on the album.
4 - PRESSURE OFF
The dream team; Ben, Mark, Nile and .. (fanfare!) JANELLE MONAE. That was special, working and hanging with her, performing the song live at Nile's FOLD festival in New York. And whenever Mark joins us onstage we segue this into 'Uptown Funk'. How cool is that!
5 - CHANGE THE SKYLINE (featuring Brandon Flowers)
No disrespect to Jonas Bjerre, but the version of this song where that has Simon and Brandon singing together is a real moment. A real shame it never saw the light of day. One for the hunters!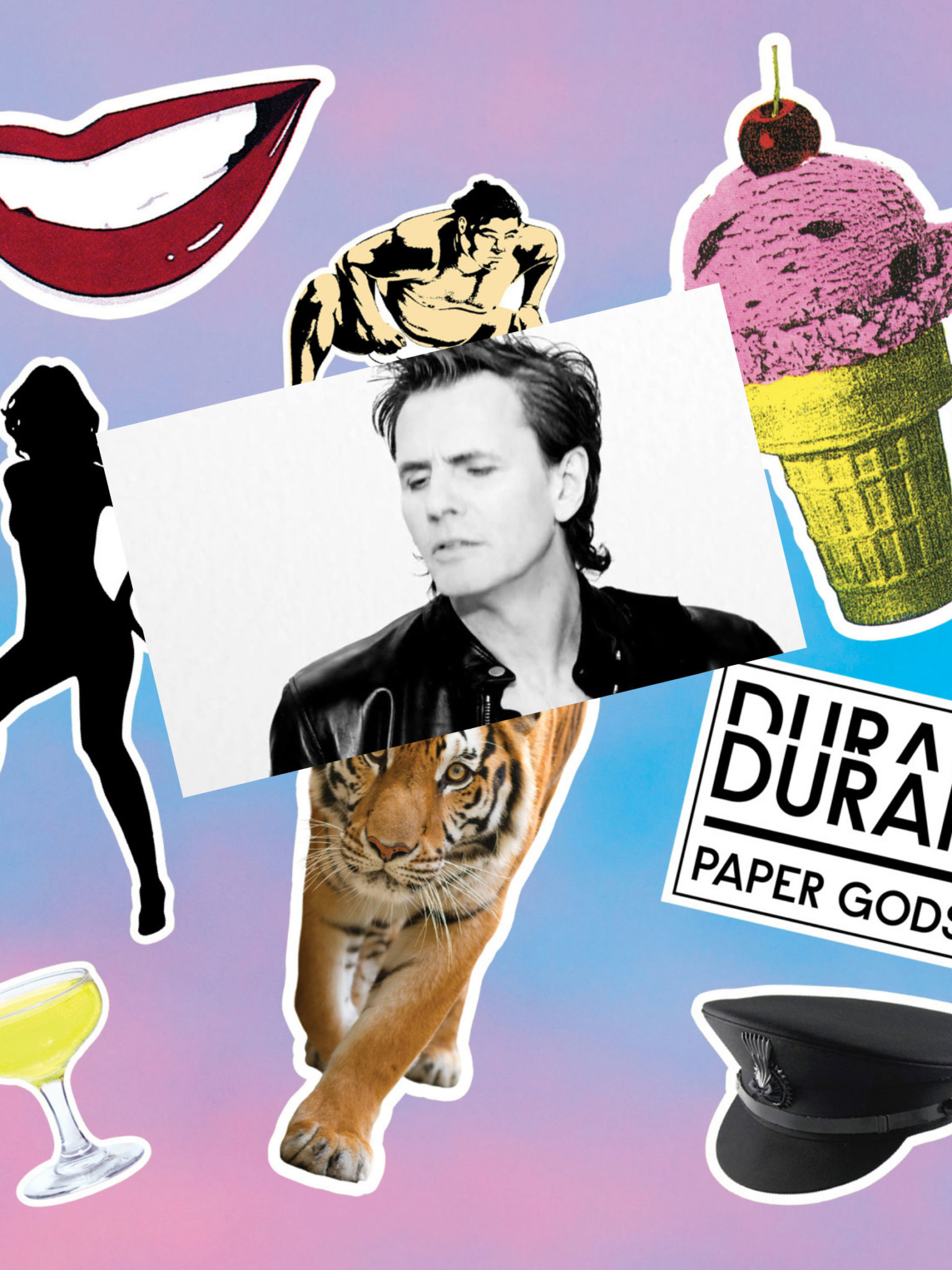 "IT REALLY DOES NOT SEEM LIKE HALF A DECADE" - Nick Rhodes
"PAPER GODS is already 5 years old, so I guess it has learned to speak for itself and stand on its own feet by now. We will see how it grows over the coming years… Each album becomes a chapter of our lives, a long diary entry filled with precious memories and I think this particular journey was a very special one for everyone in the band. It always begins the same way with the writing of the songs but that process dictates the development of the project and each block of musical DNA changes the trajectory.
It really does not seem like half a decade since we completed the album and commenced rehearsals for the tour but my snapshots from our rehearsals taken in November 2015 confirm that this is truly the measure of time that has elapsed.
Much has changed in the world, particularly during this last year, like everyone else I look forward to when we can all be free again and we all hope it will be possible to embark on a new adventure next year.
Yours ever,
Nick - London September 11th 2020
Photos Courtesy of Nick Rhodes
"THE PAPER GODS TOUR RAN LIKE A JUGGERNAUT" - Roger Taylor
"Time flies...it seems so recent that the four of us sat in a small South London room with Joshua Blair to begin the (then unchristened) PAPER GODS album.
We had little idea of what direction our fourteenth album would take, other than if should be very different from its predecessor. At times we laboured, other times we were incredibly inspired, but with the arrival of the amazing men and women who came into our world, the puzzle slowly unravelled, and we were taken on a journey that ended some 4 years later.
The PAPER GODS tour ran and ran like a huge juggernaut, gathering pace every day, but a great testament to the piece of work we had finally delivered. Immense gratitude to the the huge cast of people that helped us to make a record that will hopefully be part of peoples lives for years to come."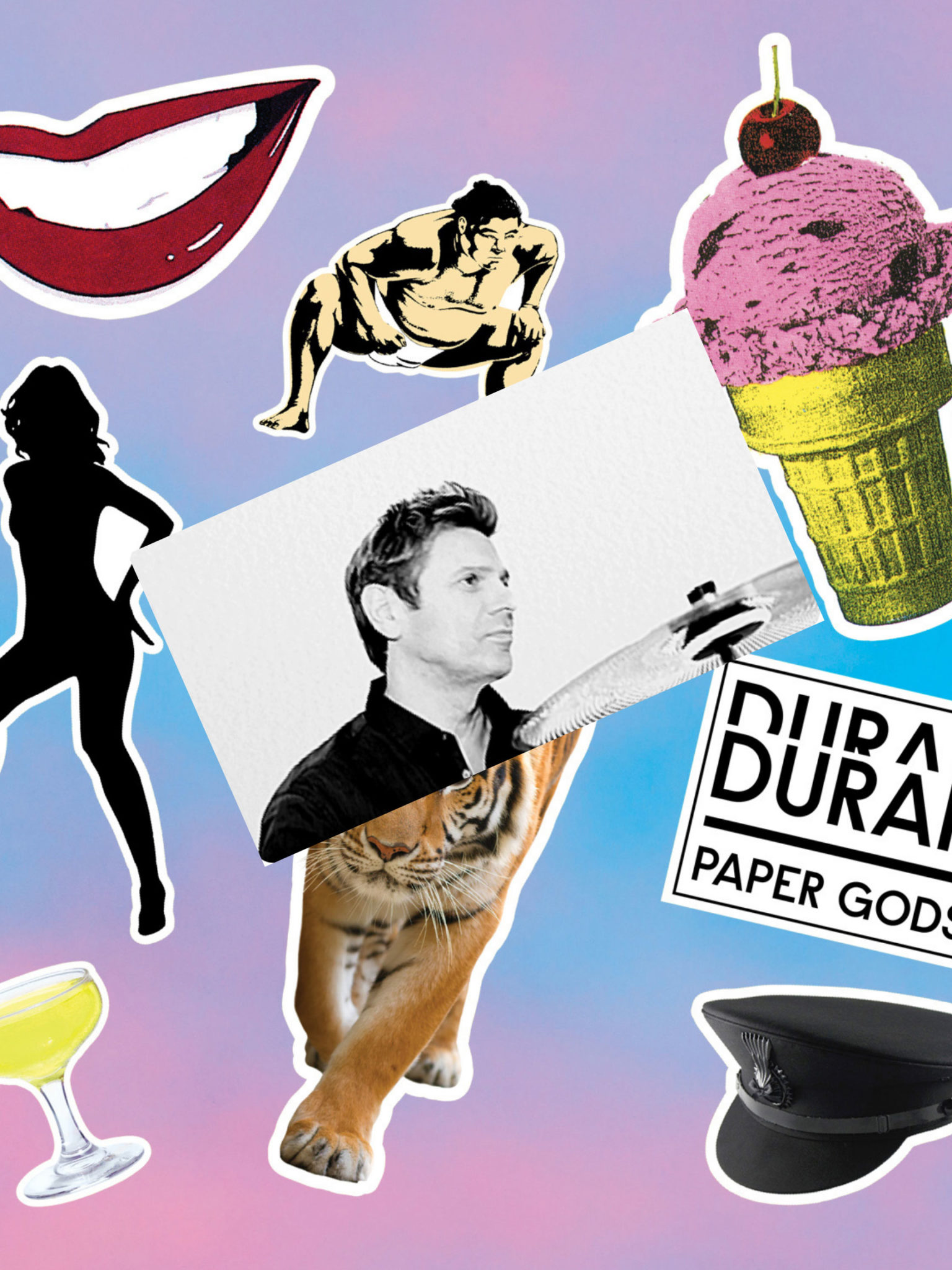 "ONE OF MY FAVOURITE ALBUMS" - Simon Le Bon
"PAPER GODS is one of my favourite Duran Duran albums. It is definitely my favourite since the reunion. The cohesion is not something all of our albums have. I've got to say, PAPER GODS will be a tough act to follow, so the record that comes next has to be spectacular, and that's what we're in the process of doing now."