The Wedding Album 'sleeve notes'
How significant it was that DD decided to simply title their 1993 record "Duran Duran".
While 'The Wedding Album' rapidly became a convenient and affectionate soubriquet, the fact it shared its name with the band's eponymous debut perhaps signaled a desire to begin again and press reset before embracing a brand new era.
Also, considering that the recording sessions took place in guitarist Warren Cuccurullo's living room, it's difficult not to sense a 'back to the drawing board' sentiment.
Stylistically, the record is the most diverse and chaotic that Duran Duran have ever made - the rave stomp of "Drowning Man" slipping into the delicately beautiful "Come Undone" via the eccentric interlude of "Shotgun," certainly offers an insight into the bold and boundless approach to fashioning The Wedding Album .
One minute we're treated to an English/Portuguese duet with Milton Nascimento on "Breath After Breath" and the next Simon Le Bon is playing a Stones-y  guitar riff on "None of the Above."
"UMF" offers some of Duran's most playful lyrics while Sin of The City contains their most deadly serious.
The perfectly executed cover of The Velvet Underground's "Femme Fatale" is also a highlight as is the slinky and seductive "Love Voodoo" but in among all the twists, turns and tumult of Duran Duran's seventh album, "Ordinary World" sits proudly as the jewel in the crown.
The band's most important song since "Planet Earth," with its cinematic aura, touching lyrics and captivating chorus, struck the perfect chord with existing devotees and new fans alike, and achieved immediate global success upon its release as the album's lead single. No surprise that it is still an ever present and welcome inclusion in Duran Duran live shows
The Wedding Album now celebrates its Pearl anniversary – 30 years later and this shotgun marriage of styles and sounds is still in great shape.
John Kearns, February 2023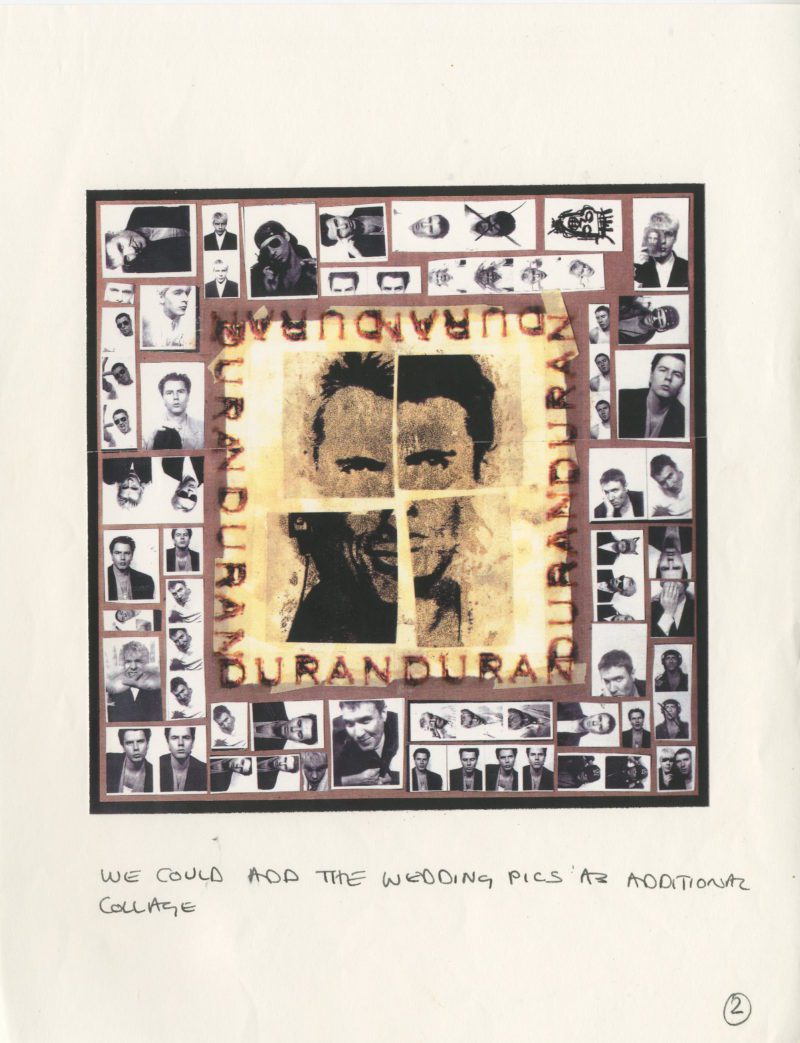 Alternate artwork proof; the writing is a suggestion from the graphic designer. From Duran Duran Archives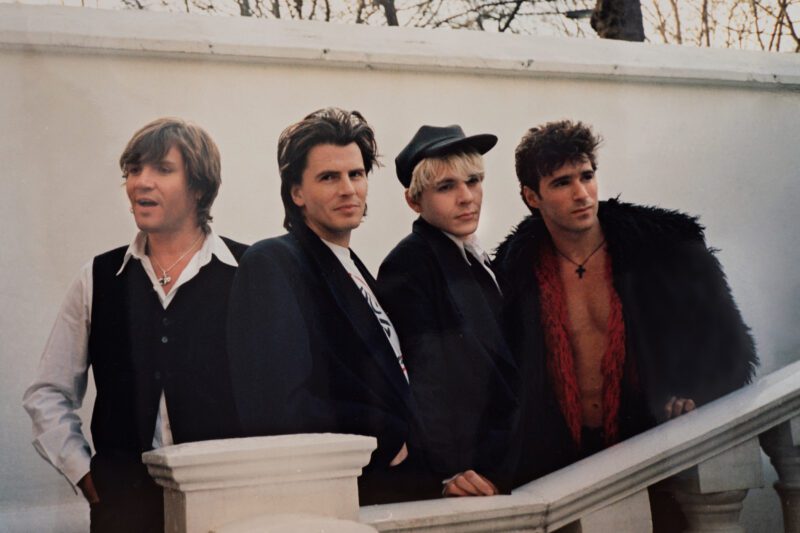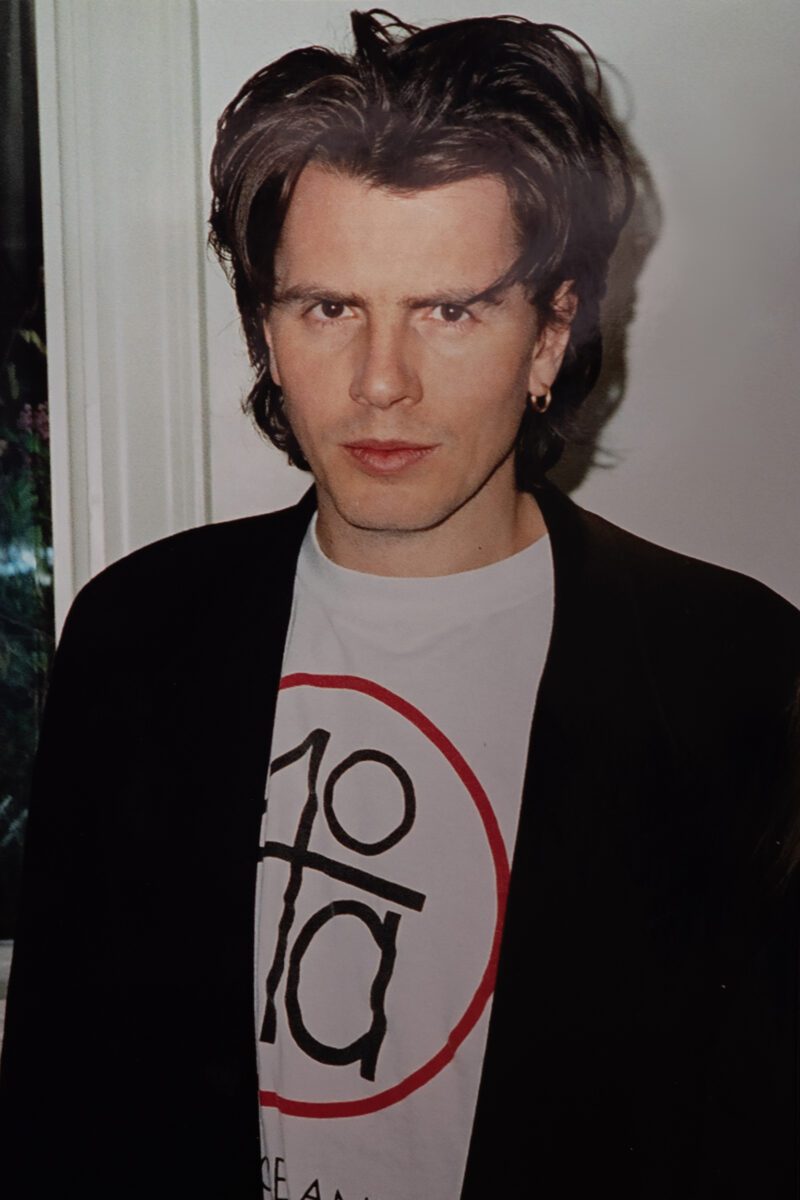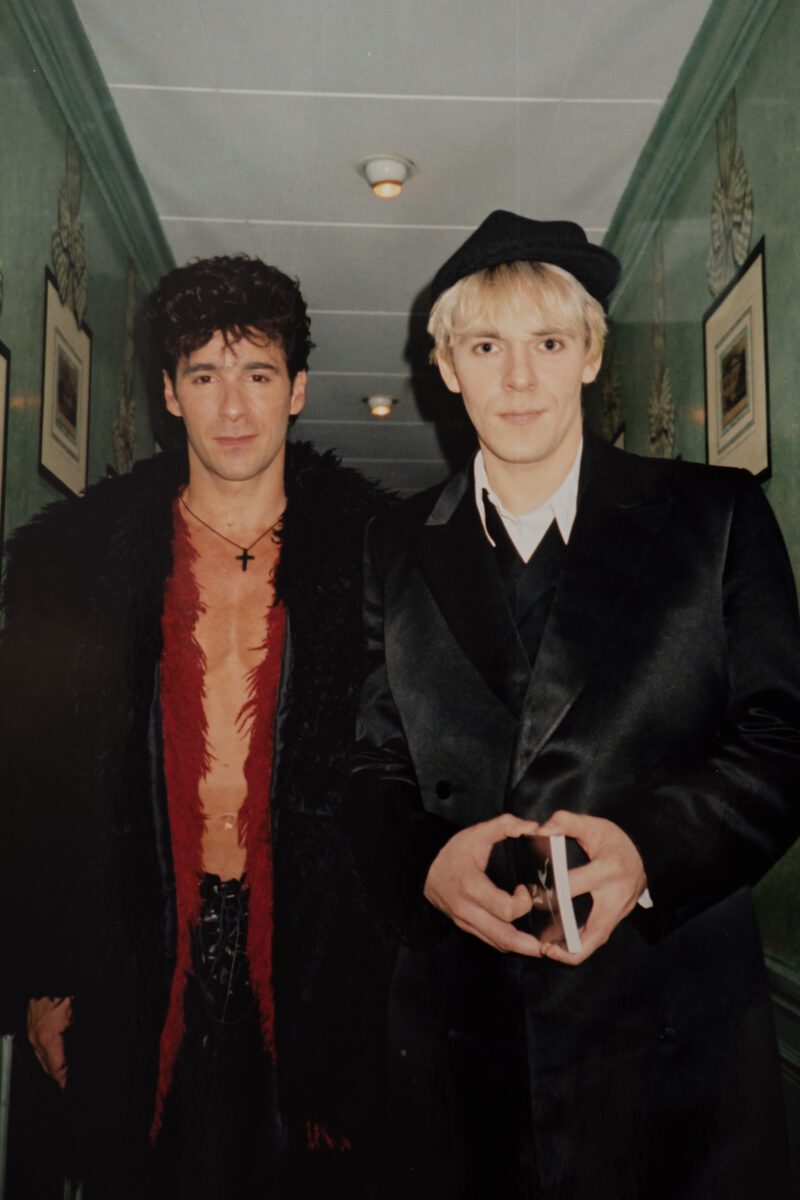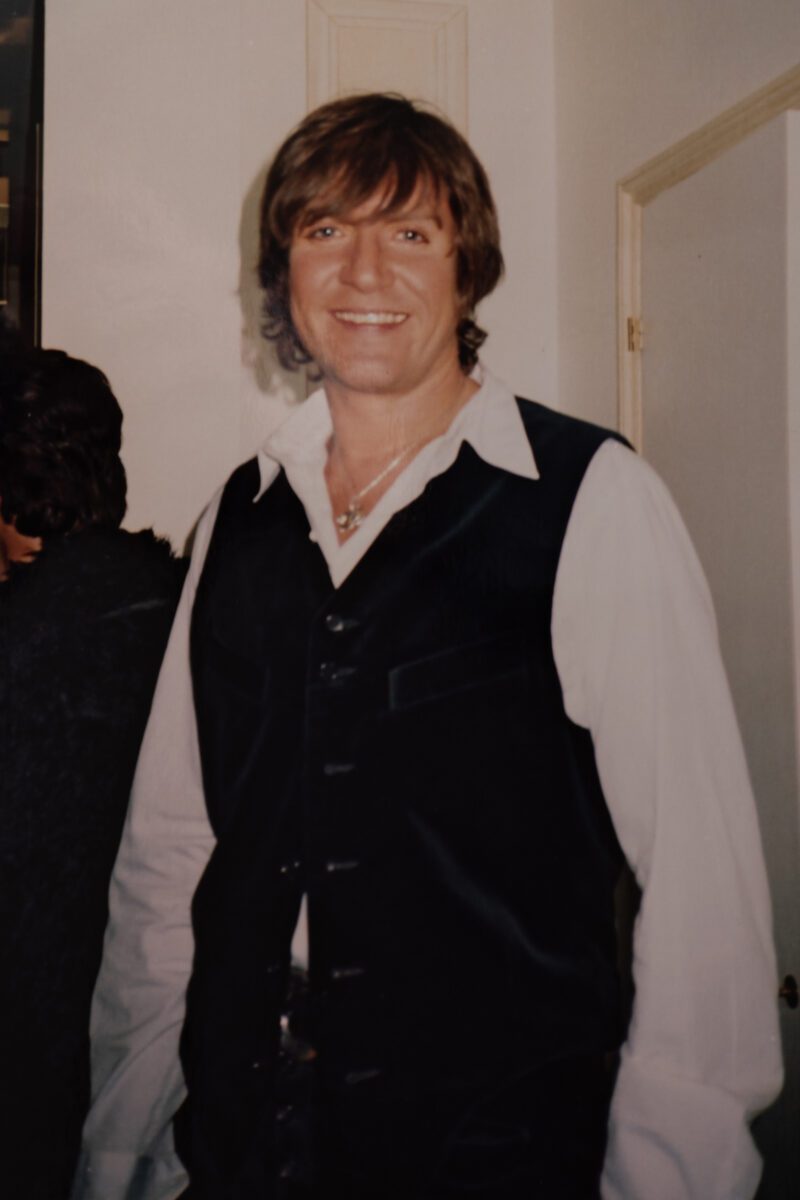 Special thanks to Gerard Hynes for his photos from the official Wedding Album launch at the Halcyon Hotel in London, January 1993.